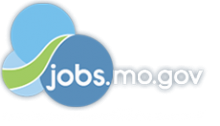 Job Information
VIVA USA Inc

Software Engineering Advisor

in

St Louis

,

Missouri
Req Ref No: SGMOSE24 Location: St Louis, MO Duration: 12.0 months
Description
Description: Software Engineering Advisor
Duties:
Provides expert content/professional leadership on complex Engineering assignments/projects. Designs and develops a consolidated, conformed enterprise data warehouse and data lake which store all critical data across Customer, Provider, Claims, Client and Benefits data. Designs, develops and implements methods, processes, tools and analyses to sift through large amounts of data stored in a data warehouse or data mart to find relationships and patterns. Participates in the delivery of the definitive enterprise information environment that enables strategic decision-making capabilities across enterprise via an analytics and reporting. Exercises considerable creativity, foresight, and judgment in conceiving, planning, and delivering initiatives. Uses deep professional knowledge and acumen to advise functional leaders. Focuses on providing thought leadership within Information Management but works on broader projects, which require understanding of wider business. Recognized internally as a subject matter expert.
Skills:
Core TEchnologies: Java, Springboot, ReactJS, JavaScript, ES6, HTML, CSS, npm, Node js Process/Practices: Test Driven Development (TDD), pair programming, Continuous Integration (CI), Continuous Deployment (CD), JIRA, Confluence, Jenkins, and XL Release.
2-5 years of work experience in application engineering Experience in defining requirements and conceptualizing solutions on related projects or work assignments Expertise in related technical stack. Exposure with Agile development methodologies is highly desired Demonstrated problem solving skills and the ability to work collaboratively with other stakeholders or team members to resolve issues Creating process flows and diagrams necessary to assist the requirements gathering process Possess excellent written and verbal communication skills Strong customer service focus Ability to adapt in a dynamic work environment and make independent decisions Willingness to work in a fast-paced environment, handling multiple priorities
Keywords: Education:
Bachelor's degree
Skills and Experience: Required Skills:
SOFTWARE DEVELOPMENT
Additional Skills:
Customer service Defining requirements Excellent written Excellent written and verbal communication skills Problem solving Requirements gathering Software engineering Subject matter expert B2b software Business requirements Claims Css Customer service oriented Data mart Data warehouse Deployment Html Integration Integrator Java Javascript Jenkins Jira Reactjs Retail sales Thought leadership
VIVA is an equal opportunity employer. All qualified applicants have an equal opportunity for placement, and all employees have an equal opportunity to develop on the job. This means that VIVA will not discriminate against any employee or qualified applicant on the basis of race, color, religion, sex, sexual orientation, gender identity, national origin, disability or protected veteran status.