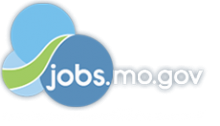 Job Information
VIVA USA Inc

Software Engineering Senior Advisor

in

St Louis

,

Missouri
Req Ref No: SGMOSE09 Location: St Louis, MO Duration: 12.0 months
Description
Description:
Software Engineering Senior Advisor
Duties:
Provides counsel and advice to top management on significant Engineering matters, often requiring coordination between organizations. Manages processes that are highly complex and impact the greater organization. Designs, develops and implements methods, processes, tools and analyses. May lead or manage sizable projects. Participates in the delivery of the definitive enterprise information environment that enables strategic decision-making capabilities across enterprise via an analytics and reporting. Focuses on providing thought leadership and technical expertise across multiple disciplines. Recognized internally as "the go-to person" for the most complex Information Management assignments.
Skills:
Android development; Kotlin development
Keywords:
Education:
Bachelors degree required
Skills and Experience: Required Skills:
SOFTWARE ENGINEERING
Additional Skills:
THOUGHT LEADERSHIP ANDROID B2B SOFTWARE
VIVA is an equal opportunity employer. All qualified applicants have an equal opportunity for placement, and all employees have an equal opportunity to develop on the job. This means that VIVA will not discriminate against any employee or qualified applicant on the basis of race, color, religion, sex, sexual orientation, gender identity, national origin, disability or protected veteran status.