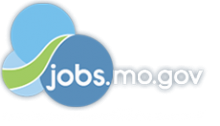 Job Information
Cigna

Software Engineering Senior Advisor

in

St. Louis

,

Missouri
The Sr. Software Engineer will join an exciting, cutting edge engineering team responsible for driving change through technology. In this role, they will build subject matter expertise in our internal cloud platforms. They will develop automation and internal tools to provision, maintain, and monitor the cloud platform. They will also mentor team members, conduct code/design reviews, and drive continuous improvement. Their focus on quality, reliability, availability and scalability will enable them to be successful.
CHARACTERISTICS :
They are a natural leader who enjoys sharing their knowledge with others.

They are passionate about reliability and automation.

They are intellectually curious and stay current with industry trends in technology.

They break down complex ideas and communicate them effectively (whiteboard, verbal, text).

They are comfortable starting and leading projects of their own

They have strong engineering instincts and can sense risks while navigating towards solutions.

They love solving problems
ESSENTIAL QUALIFICATIONS:
5+ years' experience in infrastructure automation or software engineering

Experience coding and testing in higher level language such as: python, java, javascript, or golang

Experience collaborating using git / github

Knowledge of container technologies (docker or runc)

Experience creating and maintaining RESTful APIs

Excellent troubleshooting skills (Application Issues, Network Issues, Server Issues, etc)

Excellent customer interaction skills
PREFERRED QUALIFICATIONS:
Experience with automation / configuration management tools such as: ansible, terraform, chef, or puppet

Experience with container platform solutions such as: Pivotal Cloud Foundry or OpenShift/Kubernetes

Experience in using CI tools such as: Jenkins, ConcourseCI

Intermediate level understanding of networks (including troubleshooting with tcpdump / wireshark)

Strong knowledge of virtualization (VMWare)

Experience using MySql or other relational databases as well as data modeling
About Cigna
Cigna Corporation exists to improve lives. We are a global health service company dedicated to improving the health, well-being and peace of mind of those we serve. Together, with colleagues around the world, we aspire to transform health services, making them more affordable and accessible to millions. Through our unmatched expertise, bold action, fresh ideas and an unwavering commitment to patient-centered care, we are a force of health services innovation. When you work with us, or one of our subsidiaries, you'll enjoy meaningful career experiences that enrich people's lives. What difference will you make?
Qualified applicants will be considered without regard to race, color, age, disability, sex, childbirth (including pregnancy) or related medical conditions including but not limited to lactation, sexual orientation, gender identity or expression, veteran or military status, religion, national origin, ancestry, marital or familial status, genetic information, status with regard to public assistance, citizenship status or any other characteristic protected by applicable equal employment opportunity laws.
If you require reasonable accommodation in completing the online application process, please email: SeeYourself@cigna.com for support. Do not email SeeYourself@cigna.com for an update on your application or to provide your resume as you will not receive a response.