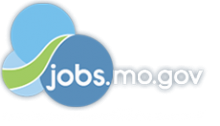 Job Information
Sirius Computer Solutions

Sr. Consultant - AEM Developer

in

St. Louis

,

Missouri
Description
Position Summary
The primary purpose of this position is to provide advanced Digital and/or Data consulting solutions to clients. This position may perform activities such as design, systems integration, and testing. This position will also handle client engagements requiring knowledge of multiple technologies and provide technical pre-sales support.
This particular role will focus on building software solutions using Adobe Experience Manager (AEM) and related Adobe products that meet the business needs of our clients.
Primary Duties & Responsibilities
Performs a variety of billable consulting activities in support of clients' objectives, which may include, but are not limited to:

Software Development

Application Administration and Configuration

Application Integration

Marketing technology consulting

User Experience Design

Data Engineering

Database Administration

Software Testing

DevOps engineering

Leads code or other technical reviews and presents constructive feedback to technical team

Participates in requirements gathering activities, examining the entire business application from the aspects of the workflow and the end user

Builds focused relationships with clients to identify business challenges

Makes recommendations to solve client problems

Directly interacts with clients, sales team, managers and other technical team members to identify, develop, and obtain complete information for solutions, and scope statement and level of effort for proposal/SOW development

Documents completed technical work for clients

Maintains technical specifications throughout a project

Contributes and develop best practices, strategies, methodologies and documentation/templates suitable for reuse by other Consultants and Analysts

Achieve high level of Client Satisfaction on all consulting engagements by executing to achieve client project expectations

Develop strong client relationships and trust to secure future business

Reviews and understands all assigned Statement of Work (SOW) obligations prior to services delivery

Maintains accountability to work estimates and project financials

Assists with Digital and/or Data practice pre-sales activities

Provides technical perspective to ensure a realistic estimation of scope, cost and level of effort for proposal generation

Serves as a point of contact to the client for technical issues and status

Mentors less senior personnel and serves as escalation point for their technical related project issues

As needed, steps into team leadership roles and empowers others to increase contribution and level of responsibility

Complies with all time compliance and time entry guidelines

Meets billable utilization targets

Training/Certifications - Engages in professional development, including obtaining industry related certifications as directed by management, to maintain continued growth in professional skills and knowledge

Administrative Overhead – Respond to email, phone calls, complete time cards in a timely manner, expense reports and status reports as required
Basic Qualifications
Bachelor's degree in Computer Science, Management Information Systems, Information Technology, Engineering, Mathematics or a related field

At least five (5) years of related work experience with one or more Digital and/or Data solutions in the Sirius portfolio, including hands on development experience with each of the following:

AEM v6.x Sites

AEM v6.x Assets
Other Required Qualifications
Demonstrated knowledge, implementation skills, and understanding of the core AEM Sites and Asset

stack and AEM architectural concepts

Experience with AEM Sites and Assets administration, upgrades and migrations

Experience developing custom AEM Sites and Assets components and workflows

Experience integrating AEM with other products/vendors

Experience with core frameworks, such as Java EE, Apache, Felix, OSGI, Apache Sling, and/or Jackrabbit

Experience with RESTful services

Demonstrated ability with JavaScript libraries, such as (jQuery, ExtJS), HTML, CSS, and JavaScript

Demonstrated ability to collaborate effectively with a wide variety of client and Sirius team members, including management and technical staff

Demonstrated ability to investigate complex problems where analysis of situations or data requires an in- depth evaluation of variable factors from multiple solutions and/or disciplines

Demonstrated understanding of core business functions of a typical company, and ability to employ step by step logic to solve business problems

Experience as a member of a technical project team, from design through delivery

Experience troubleshooting and identifying potential problems and making appropriate changes as necessary

Experience creating technical documentation and communicating effectively in various written formats

Demonstrated ability to provide guidance and leadership to less experienced technical team members, including delegating technical tasks, and at times resolving issues of poor technical execution without escalation

Demonstrated presentation and communication skills, including effectively communicating one-on-one, and in

small and large groups, using a variety of presentation methods to sustain the audiences' engagement

Demonstrated time management and organizational skills; ability to handle multiple tasks simultaneously

Demonstrated ability to establish positive working relationships and conduct complex and important work critical to the organization in a team consulting environment
Preferred Qualifications
Demonstrated ability to use common Java design patterns and a working knowledge of AEM best practices to create custom templates, components, workflows and dialogs

Experience with AEM Multi Site Manager, AEM Communities, Adobe Campaign and Adobe Target

Demonstrated knowledge of Java development and deployment tools, such as Eclipse, Maven, Git

Experience developing systems using Agile methodologies

Experience in documenting user stories, system test scripts, and user acceptance test script

Demonstrated knowledge of Business Analysis modeling tools (e.g. Activity Diagrams, Process Flows, State Diagrams)

Consulting experience, especially in an agency or global systems integrator environment

Certifications in relevant areas of specialty
Data Privacy and Security
All Sirius employees are responsible to safeguard the information and information systems that they use or handle in the execution of their duties. Employees are obligated to know and perform their duties in accordance with Sirius policies, standards, and procedures related to security and report security violations to the appropriate Sirius

Participate at hire and annually in the Information Security Awareness training as well as other required training identified by the Human Resources department. Other data privacy and data security related regulatory training may be required based on your role or assignment
Essential Functions
This position exists to provide technical consulting solutions to customers and as such requires the ability to travel to and from customer sites and interact with customers on an ongoing and regular basis.
The above primary duties, responsibilities, and position requirements are not all inclusive.
Sirius is an equal opportunity employer that values diversity. As a government contractor, Sirius takes affirmative action to employ and advance in employment qualified women, minorities, individuals with disabilities, and protected veterans; maintains a drug-free workplace; and participates in E-Verify. Sirius will not sponsor work eligibility for this position.
Competencies
Demonstrates competencies defined for the Analyst through Consultant levels, plus the following:
Customer Focus - Gains insight into customer needs. Identifies opportunities that benefit the customer. Builds and delivers solutions that meet customer expectations. Establishes and maintains effective customer relationships.
Financial Acumen - Understands the meaning and implications of key financial indicators. Uses financial analysis to generate, evaluate and act on strategic options and opportunities. Integrates quantitative and qualitative information to draw accurate conclusions.
Cultivates Innovation - Comes up with useful ideas that are new, better, or unique. Introduces new ways of looking at problems. Can take a creative idea and put into practice. Encourages diverse thinking to promote and nurture innovation.
Plans and Aligns - Sets objectives to align with broader organizational goals. Breaks down objectives into appropriate initiatives and actions. Stages activities with relevant milestones and schedules. Anticipates and adjusts effective contingency plans.
Optimizes Work Processes - Identifies and creates the processes necessary to get work done. Separates and combines activities into efficient workflow. Designs processes and procedures that allow managing from a distance. Seek ways to improve processes, from small tweaks to complete re-engineering.
Equal Opportunity Employer/Protected Veterans/Individuals with Disabilities
The contractor will not discharge or in any other manner discriminate against employees or applicants because they have inquired about, discussed, or disclosed their own pay or the pay of another employee or applicant. However, employees who have access to the compensation information of other employees or applicants as a part of their essential job functions cannot disclose the pay of other employees or applicants to individuals who do not otherwise have access to compensation information, unless the disclosure is (a) in response to a formal complaint or charge, (b) in furtherance of an investigation, proceeding, hearing, or action, including an investigation conducted by the employer, or (c) consistent with the contractor's legal duty to furnish information. 41 CFR 60-1.35(c)