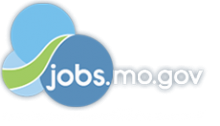 Job Information
Pfizer

Sr. QA Technical Specialist

in

St. Louis

,

Missouri
ROLE SUMMARY
The Senior QA Technical Specialist serves as a key contributor to conduct analytical laboratory investigations, root causes determination and to establish corresponding corrective/preventive actions. The incumbent will provide technical support to the Quality Control Laboratories- Chemistry for complex laboratory investigations (LIR's), review action items implementation from trending, Pfizer Quality Standards (PQS) and Compliance Analysis Status (CAS) reports.
ROLE RESPONSIBILITIES
Key focus areas and responsibilities for this position include:
• Provide leadership in chemistry requirements, analytical support for validation and/or qualification of new equipment or methodology and compendial method verification
• Display technical expertise in manufacturing aseptic process, concepts and industry practices/standards
• Evaluate changes for validated/qualified laboratory equipment, laboratory facilities or analytical methodology.
• Write and support SOP's, change control requests, validation/qualification protocols, technical reports, project plans, trend reports, equipment calibration/preventive maintenance procedures, etc.
• Focus on leading/overseeing defined processes.
• Leads efforts to improve laboratory performance and to meet changing quality and regulatory compliance.
• Works under general supervision, referring to policies and practices for guidance and follows established procedures.
• Operates within established HR policies and basic colleague relations guidelines.
• Contributes to the completion of specific team objectives and assigned project milestones.
• The successful candidate will be required to drive continuous improvement and maintain a state of regulatory audit readiness over these programs.
• Demonstrates knowledge and leadership principles.
ADDITIONAL RESPONSBILITIES
• Lead analytical laboratory investigations process.
• Display expertise in trend analysis of laboratory investigations.
• Independently writes SOP's, change controls, laboratory equipment/analytical methods validation/qualification protocols/reports, technical reports, project plans, trend reports, equipment calibration/preventive maintenance procedures etc. and understands failure to achieve results cause
serious delays in meeting department and company objectives.
• Serves as a subject matter expert during regulatory and/or vendor audits, thorough understanding of EU and US regulatory requirements for analytical laboratory operations.
• Review and approval of laboratory investigations, change control request, trend reports, stability reports, laboratory equipment validation/qualification data generated by the QC Laboratories - Chemistry.
• Support testing activities related to compendial (such as US, EP or any other regulatory reference) methods verification as per site SOP's requirements.
• Interprets and evaluates data in terms of accuracy, precision, trends and potential GMP impact and recommends appropriate corrective actions.
• Applies existing techniques and procedures, with recommendations, and implements modifications for improve laboratory efficiency and productivity.
• Supports technical trainings.
• Demonstrates a complete understanding and wide application of pharmaceutical industry, functional and specific principles, theories, concepts and practices. Focus on leading/overseeing defined processes that may require detailed knowledge.
• Independently determines and develops approach to solutions, provides solutions to a wide range of difficult/complex problems as well as identifying cause and effect relationships.
BASIC QUALIFICATIONS
EDUCATION:
• BS/MS in Chemistry
EXPERIENCE:
• 5 - 10 years of previous experience in analytical laboratory operation, manufacturing aseptic operations and leadership are highly desirable.
• The incumbent must understand the working principles of complex laboratory equipment, be familiar with special analytical techniques, understand and implement procedures pertinent to laboratory operations.
• Experience with Empower Chromatographic data system application.
TECHNICAL SKILLS REQUIREMENTS:
• The successful candidate will have good planning skills, good oral, written and interpersonal communication skills, and basic computer literacy and demonstrate the ability to organize time independently and prioritize workload.
• Preferred candidates will possess expertise of analytical laboratory techniques, compendial requirements, chromatography technique, Empower chromatographic data system and technical written skills.
• Experience utilizing Lean, Six Sigma and other continuous improvement methodologies for process improvement is highly desirable.
PHYSICAL/MENTAL REQUIREMENTS
Job duties can be physically demanding, these duties include: heavy lifting, confined space entry, standing for long periods of time, sitting at a computer terminal and laboratory bench work. Unusual attendance and weekend work or travel may be required to support laboratory activities.
NON-STANDARD WORK SCHEDULE, TRAVEL OR ENVIRONMENT REQUIREMENTS
Must be willing and able to work beyond the hours typically defined as a "regular" workday, which may or may not include weekends and holidays.
The job is open only to Protected Individuals (as defined by 8 U.S.C. § 1324b(a)(3), namely, Citizens or Nationals of the United States, Lawful Permanent Residents ("green card holders"), Refugees and Asylees.
Last date to apply for job: April 22, 2021
Eligible Employee Referral Program
Sunshine Act
Pfizer reports payments and other transfers of value to health care providers as required by federal and state transparency laws and implementing regulations. These laws and regulations require Pfizer to provide government agencies with information such as a health care provider's name, address and the type of payments or other value received, generally for public disclosure. Subject to further legal review and statutory or regulatory clarification, which Pfizer intends to pursue, reimbursement of recruiting expenses for licensed physicians may constitute a reportable transfer of value under the federal transparency law commonly known as the Sunshine Act. Therefore, if you are a licensed physician who incurs recruiting expenses as a result of interviewing with Pfizer that we pay or reimburse, your name, address and the amount of payments made currently will be reported to the government. If you have questions regarding this matter, please do not hesitate to contact your Talent Acquisition representative.
EEO & Employment Eligibility
Pfizer is committed to equal opportunity in the terms and conditions of employment for all employees and job applicants without regard to race, color, religion, sex, sexual orientation, age, gender identity or gender expression, national origin, disability or veteran status. Pfizer also complies with all applicable national, state and local laws governing nondiscrimination in employment as well as work authorization and employment eligibility verification requirements of the Immigration and Nationality Act and IRCA. Pfizer is an E-Verify employer.
Quality Assurance and Control
#LI-PFE