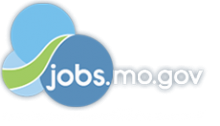 Job Information
IBM

Sr Security Cloud Architect

in

St Louis

,

Missouri
Introduction
At IBM, work is more than a job - it's a calling: To build. To design. To code. To consult. To think along with clients and sell. To make markets. To invent. To collaborate. Not just to do something better, but to attempt things you've never thought possible. Are you ready to lead in this new era of technology and solve some of the world's most challenging problems? If so, lets talk.
Your Role and Responsibilities
Are you passionate about technology? Do you love building new things? Do you want to develop the future of IBM's Cloud offerings? If you answered YES, then we have the right opportunity for you!
The shift toward the consumption of IT as a service, i.e., the cloud, is one of the most important changes to happen to our industry in decades. At IBM, we are driven to shift our technology to an as-a-service model and to help our clients transform themselves to take full advantage of the cloud. With industry leadership in analytics, security, commerce, and cognitive computing and with unmatched hardware and software design and industrial research capabilities, no other company is as well positioned to address the full opportunity of cloud computing.
We are looking for a Senior Cloud Security Architect, to join the IBM Cloud team who would help lead the design and implementation of numerous cloud security and audit-based deliverables. This Architect will ensure controls are implemented correctly and functioning effectively for various security and audit related activities from FedRAMP, SOC2, HIPAA, etc... to help ensure the environment is successfully operating within required controls to guarantee successful certification outcomes.
As IBM Senior Cloud Security Architect, you will be a key individual responsible for end to end feature enablement across the orchestration layer. You will perform Detail level design of solutions and requirements, working to increase the knowledge and performance of the collective team. In addition, you will interface with senior Developers across several locations to Direct the requirements and come up with a solid design and development plan to meet the requirements.
Automation is key in the world of managing Security and Compliance therefore a solid programming background is highly desired. The Architect will be involved in Process Development and Orchestration, Integration with existing Business systems and technical platforms to operationalize security and compliance gaps, Exposure to IT Asset and Inventory Management, Network knowledge regarding ACL and VLAN configuration management, Enterprise Password Management solutions, Orchestrating solutions to address security control gaps.
Your Role and Responsibilities :
The Senior Cloud Security Developer will work closely with senior developers and cross-functional-area specialists, to:

Lead the technical design, implementation and validation of a highly secure, resilient, and performant cloud infrastructure

Continuously review and identify security improvement opportunities in existing processes, services, and workflows to ensure IBM Cloud platform is robust against current and future security threats

Effectively model threats and assess risks

Partner across business and technology disciplines to present and deliver the needed security architectures

Manage the integration of the different cloud infrastructure components

Provide design for the most stringent security standards, high availability and performance of the infrastructure components and lead the respective implementation

Provide expertise for cloud-based SecDevOps development and deployment

Develop and utilize reusable patterns, practices, and reference architectures in delivering a highly secure, resilient, and performant cloud infrastructure

Ensure project team members comply with regulatory compliance and best practices

Influence product roadmaps, strategies, run proof of concepts, and identify gaps and solutions

Research and formulate define security solutions which meet internal and external requirements, including following industry standards

Provide guidance for automating of cloud services configuration

Manage communication with the infrastructure delivery/ops team for ensuring a seamless change management

Keep current with industry cloud technology trends

Provide technical and professional leadership and coach more junior level engineers.Preferred Locations : Dallas, TX or Austin, TX
Required Technical and Professional Expertise
4+ years in Software Engineering, DevOps in a large Cloud based environment and cloud infrastructure security engineering, SecDevOps

Developing, implementing, and operating large-scale IaaS, ultra-highly available and highly secure cloud environments/services

Implementing core security controls such as inventory management, logging & intrusion detection, vulnerability scanning, secrets management, identity and access management for cloud services and infrastructure assets

Supporting application deployments, building new systems and upgrading and patching existing ones

Strong programming experience in at least one of these languages: Python, GO, Java, JavaScript

Specific Knowledge: Security tools (Tenable Nessus, HashiCorp Vault, IBM QRadar), Software Engineering and Automation (GIT, Jenkins, Travis, Jira), Networking (Protocols, Load balancing, troubleshooting), deployment & configuration management (Chef, SaltStack, Ansible), Linux, Containers, Kubernetes
Preferred Technical and Professional Expertise
Deep understanding of IT Security Controls, secure architecture and design fundamentals.

Experience with security tools (Tenable Nessus, HashiCorp Vault, IBM QRadar)

Experience with Compliance Frameworks e.g. NIST 800-53, SOC2, CIS

Working knowledge of applied cryptography and public key infrastructure

CISSP, CCSP or related certification

Excellent interpersonal communications skills and ability to lead development of complex solutions

Solid understanding of the challenges that face developers deploying large applications on cloud infrastructure
About Business Unit
Digitization is accelerating the ongoing evolution of business, and clouds - public, private, and hybrid - enable companies to extend their existing infrastructure and integrate across systems. IBM Cloud provides the security, control, and visibility that our clients have come to expect. We are working to provide the right tools and environment to combine all of our client's data, no matter where it resides, to respond to changing market dynamics.
Your Life @ IBM
What matters to you when you're looking for your next career challenge?
Maybe you want to get involved in work that really changes the world? What about somewhere with incredible and diverse career and development opportunities – where you can truly discover your passion? Are you looking for a culture of openness, collaboration and trust – where everyone has a voice? What about all of these? If so, then IBM could be your next career challenge. Join us, not to do something better, but to attempt things you never thought possible.
Impact. Inclusion. Infinite Experiences. Do your best work ever.
About IBM
IBM's greatest invention is the IBMer. We believe that progress is made through progressive thinking, progressive leadership, progressive policy and progressive action. IBMers believe that the application of intelligence, reason and science can improve business, society and the human condition. Restlessly reinventing since 1911, we are the largest technology and consulting employer in the world, with more than 380,000 IBMers serving clients in 170 countries.
Location Statement
For additional information about location requirements, please discuss with the recruiter following submission of your application.
IBM intends this job to be performed entirely outside of Colorado.
Being You @ IBM
IBM is committed to creating a diverse environment and is proud to be an equal opportunity employer. All qualified applicants will receive consideration for employment without regard to race, color, religion, gender, gender identity or expression, sexual orientation, national origin, genetics, pregnancy, disability, age, veteran status, or other characteristics. IBM is also committed to compliance with all fair employment practices regarding citizenship and immigration status.