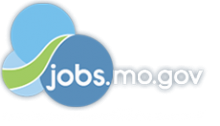 Job Information
HydroGeoLogic, Inc

Staff Construction QC Specialist

in

St. Louis

,

Missouri
Description/Job Summary
HGL (HydroGeologic, Inc.), is a full-service environmental science, engineering, and construction firm with over 30 years of experience providing environmental restoration solutions to federal, state, local, and private sector clients. HGL is one of the few companies that remain committed to research and development, offering a dynamic work environment for creative, energetic professionals. Currently, HGL has a position open for an experienced Construction Quality Control Specialist supporting remediation projects for Region 7 USEPA and Kansas City USACE.
Responsibilities/Duties
The successful candidate will be responsible for significant interfacing with program and project managers, senior technical staff, the government customer as well as project field personnel including subcontractors. Other responsibilities include acting as site lead for USACE Construction Quality Control compliance, documentation, and reporting. Will review specifications, drawings, and ongoing construction activities to assure compliance. Will be responsible for the efficient management of project submittals. Will confirm that all materials and equipment have been tested and approved for use per the applicable specifications. Will determine, communicate, and document deficiencies and ensure they are corrected in a timely manner. Must be able to support multiple project sites and technical tasks concurrently. Residence, relocation and/or local travel to the Tri-State Mining District will be required.
Required Skills
Required skills include: excellent communication and organization; working with and maintaining confidential information; strong technical writing and documentation; proficiency with Microsoft Word, Excel, and Outlook; managing work under detailed and strict USACE H&S requirements; performing daily checks to assure control activities, including testing/compliance, and documenting all results; conducting completion inspections (punch-out, pre-final and final acceptance); and maintaining current records and providing factual evidence that required quality control activities and/or tests have been performed.
Preferred Skills
Ability to inspect, test and document large scale soil excavations, backfill, and restoration activities. Ability to work with multi-disciplinary project staff in testing, observations and data gathering activities on construction project sites and prepare daily reports documenting activities and findings is preferred.
Required Experience
A minimum of two years' experience performing Construction Quality Control. Experience in performing these duties at a large construction or remediation site is required. Experience managing submittals and associated Register a plus.
Preferred Experience
Experience with the USACE Resident Management System (RMS) or QCS preferred. Previous experience (5 years or more) conducting Construction Quality Control Manager functions at a USACE or other Federal government remediation or construction site is preferred. Experience working with soil contamination is a plus. Experience working with Microsoft Office 365 and SharePoint is a plus.
Required Education
Associate's degree from a 2-year college or university in engineering or a related technical science or 5 years of combined education and experience in construction management and quality control management.
Preferred Education
Bachelor of Science degree from a 4-year college or university in engineering or a related technical.
Required Qualifications
Active (or ability to obtain) USACE Construction Quality Management for Contractors certification. Demonstrated proficiency in the Microsoft Office suite of software, specifically in Excel and Word. Ability to work in a group setting with project engineers, other technical management staff, and subcontractors. Ability to work in a fast-paced environment and manage multiple priorities with attention to detail. Ability to prepare, maintain, and manage detailed site documentation and records. Ability to coordination site activities with technical, and health & safety personnel.
Preferred Qualifications
Experience at a federal government remediation or construction site working in close proximity to heavy equipment and excavations. Ability to resolve challenging subcontractor situations and to respond promptly to client needs is preferred.
Details
A pre-hire drug test is required and some positions may require a fit for duty baseline physical. Most positions require U.S. citizenship.