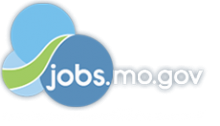 Job Information
IBM

Storage Administrator

in

St Louis

,

Missouri
Introduction
System Administrators are the gatekeepers to the many systems that run our company and our clients. As a System Admin with IBM, you will have the opportunity to provide high-value IT services and leverage our leading-edge technology portfolio in our global network. Your work has a direct impact on the day-to-day productivity of our business by ensuring integrity of, and access to, our most important resource: data.
Your Role and Responsibilities
We are seeking motivated Storage Administrators. This role will support the systems that provide a best-in-class hosting platform. Day-to-day tasks include deploying, monitoring and maintaining complex solutions to meet the requirements of the business and our customers. If you are an experienced storage administrator and you are looking to build a career in Cloud storage administration, this is the place to be !
What you'll do:
• Provide daily administration and resolution of advanced maintenance and performance issues on NetApp Clustered Data OnTAP, NetApp SANtricity, OnCommand Insight;
• Provide support on installs, upgrades, retrofits, etc.;
• Provide advanced level guidance and technical expertise on storage configuration, best practices and troubleshooting of common block/file protocols, including iSCSl, NFS, ClFS;
• Provide advanced performance and system diagnostics; analyze results to ensure optimal operations;
• Maintain platform and procedural documentation;
• Work with various stakeholders to plan architecture, upgrades and capacity planning;
• Assist with day-to-day operations of data protection/disaster recovery environments as needed;
• Provide on-call support as required.
How we'll help you grow:
You'll have access to all the technical and management training courses to become the expert you want to be.
You'll learn directly from Senior members/leaders in this field.
You'll have the opportunity to work with multiple clients.
Preferred location : Dallas, TX
Required Technical and Professional Expertise
• 6-9years relevant work experience
• Minimum of 5 years working as a NetApp Storage Administrator;
• NetApp Cluster-Mode experience (ONTAP 9.x);
• Possess a NCDA or NCIE certification
• Solid understanding and working experience with storage virtualization concepts;
• Strong knowledge of Linux, Windows, Xen Server, VMware, etc.
• Understanding of common operating system concepts and procedures for storage configuration and functionality to include software iSCSI initiator, MPIO, LVM, file system, etc.
•Ability to provide on-call support as needed for issue resolutions, roll-outs, upgrades, etc.
Preferred Technical and Professional Expertise
• Prior working experience with cloud technology;
• Hands-on experience with enterprise storage platforms
• Ansible Experience (Preferred)
About Business Unit
Digitization is accelerating the ongoing evolution of business, and clouds - public, private, and hybrid - enable companies to extend their existing infrastructure and integrate across systems. IBM Cloud provides the security, control, and visibility that our clients have come to expect. We are working to provide the right tools and environment to combine all of our client's data, no matter where it resides, to respond to changing market dynamics.
Your Life @ IBM
What matters to you when you're looking for your next career challenge?
Maybe you want to get involved in work that really changes the world? What about somewhere with incredible and diverse career and development opportunities – where you can truly discover your passion? Are you looking for a culture of openness, collaboration and trust – where everyone has a voice? What about all of these? If so, then IBM could be your next career challenge. Join us, not to do something better, but to attempt things you never thought possible.
Impact. Inclusion. Infinite Experiences. Do your best work ever.
About IBM
IBM's greatest invention is the IBMer. We believe that progress is made through progressive thinking, progressive leadership, progressive policy and progressive action. IBMers believe that the application of intelligence, reason and science can improve business, society and the human condition. Restlessly reinventing since 1911, we are the largest technology and consulting employer in the world, with more than 380,000 IBMers serving clients in 170 countries.
Location Statement
For additional information about location requirements, please discuss with the recruiter following submission of your application.
Being You @ IBM
IBM is committed to creating a diverse environment and is proud to be an equal opportunity employer. All qualified applicants will receive consideration for employment without regard to race, color, religion, gender, gender identity or expression, sexual orientation, national origin, genetics, disability, age, or veteran status. IBM is also committed to compliance with all fair employment practices regarding citizenship and immigration status.