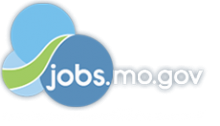 Job Information
HCA, Hospital Corporation of America

Supervisor Transportation

in

St Louis

,

Missouri
ROi, an affiliate of HealthTrust, is a leading integrated supply chain organization transforming healthcare. At ROi, you'll earn competitive rewards and benefits, and be presented with ample opportunities to learn, grow and innovate. If you have a passion for shaping how high-quality patient care is delivered in a cost effective manner, consider a career with us.
We offer you an excellent total compensation package, including competitive salary, excellent benefit package and growth opportunities. Your benefits include; * 401(k) matching * Student Loan Forgiveness * Paid time off * Insurance: medical, dental, life, short-term and long-term disability * Flexible spending account * Tuition assistance and Student Loan Forgiveness * Employee discount program * Employee stock purchase program
We would love to talk to you about this fantastic opportunity!
Summary
As the Supervisor of Transportation, you will be responsible for the efficient operation of designated routes and vehicles, to ensure daily delivery of all services to the customer. Provides relief for driver coverage as needed, guidance to new associates; acts in the capacity of a route coordinator, providing direction to staff in support of and in absence of the Department Manager.
Responsibilities * Monitors and report on logistics driver performance levels according to established guidelines. Responsible for one - three day training rides yearly. * Monitors staging area each morning to make sure product gets out for delivery. Reports to Manager if any product is left in building. * Responsible for monitoring D.O.T regulations, departmental safe driving polices, and insures compliance. Assures that all records and logs are maintained. * Resolves employee problems and conflicts and reports conflict with the logistics, manager. Responds to employee requests and makes sure their needs are being met. Is able to work with other people to produce high volume, high quality work, in a close setting. * Maintains department payroll and audits department payroll and corrects any errors. * Maintains and schedules maintenance on all trucks. Audits fleet condition and conducts periodic inspections to insure DOT procedural compliance. * May require; many hours of walking on concrete floors * Use of equipment may include motor vehicles ranging in size of small minivans to trucks with gross weight of 26,000 lbs., forklift, pallet jack, order picker, and 2-wheel dollies.
Logisitics or transportation experience Team Leader or Supervisor experience Scheduling experience Some college, preferred Microsoft Excel skills
Our teams are a committed, caring group of colleagues. We have a passion for creating positive patient interactions. If you are dedicated to caring for the well-being of others, this could be your next opportunity. We want your knowledge and expertise!
If you are looking for an opportunity that provides satisfaction and personal growth, we encourage you to apply. We promptly review all applications. Qualified candidates will be contacted for interviews. Unlock the possibilities and apply today!
We are an equal opportunity employer and value diversity at our company. We do not discriminate on the basis of race, religion, color, national origin, gender, sexual orientation, age, marital status, veteran status, or disability status.
Job: *Supervisors Team Leaders & Coordinators
Title: Supervisor Transportation
Location: Missouri-St Louis-ROi GPO
Requisition ID: 27543-24414