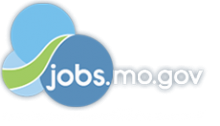 Job Information
Announce Media

Systems Engineer (Website Operations)

in

St. Louis

,

Missouri
Systems Engineer (Website Operations)
Position:Systems EngineerCompany:Announce Media, LLCDivision:DevelopmentType:SalaryHourly/Salary Rate:TBDJob Description:
Architect, deploy, and maintain a high transaction volume LAMP (Linux Apache MySQL PHP) web application platform. As a Systems Engineer/Analyst you will be responsible for live site operations, 24x7, as well continually expanding infrastructure to accommodate the expanding needs of the business. You will also be responsible for office computing/networking infrastructure, as well maintaining a 1TB data warehouse used for analytics and reporting. You will report directly to the Chief Operating Officer.
Educational Requirements:
BS required with strong computer science background, MS or PhD a plus.
Required Skills:
Strong experience configuring/administrating the LAMP stack

3+ years of mySQL database experience

Ability to performance tune the LAMP infrastructure

Strong understanding of TCP/IP networking and routing architecture

Strong understanding of the HTTP and SSL protocol

Strong shell scripting experience

This position will involve some off hour support.

Strong analytical and problem solving skills

Experience with clustered & load balanced web servers, and slave/master databases
Experience with the following Operating Systems:
Red Hat Enterprise

CentOS

Ubuntu

Windows XP/Vista
Experience with the following applications:
Apache 2.x

MySQL 5.x

Subversion 1.4

PHP 4/5

VMWare

Zabbix 1.4.x (Or any other SNMP monitoring package, or MRTG)

Any Linux based firewall package (IPTables, IPChains, APF, or BSD PF a plus)
Job Responsibilities:
Architect creative solutions to grow the business through innovative technology

Develop the infrastructure behind Announce Media properties

Develop and maintain existing support tools for the internal advertising team

Work within the LAMP architecture to optimize MySQL databases
Job Benefits:
Manage systems behind multi-million visitor websites

Collaborate within a team of hard-core business and technology enthusiasts

Fun atmosphere where hard work is recognized and rewarded

Every day is casual Friday

Great health benefits
Ideal candidate background:
Systems development at large scale e-commerce company
Great opportunity to grow with a young, vibrant company. Positive, competitive atmosphere where creativity is encouraged and leadership is rewarded.