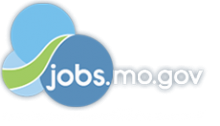 Job Information
Pfizer

Technical Operations 2

in

St. Louis

,

Missouri
Why Patients Need You
Our breakthroughs would not make it to the hands of patients without our pharmaceutical manufacturing team. We rely on a team of dedicated and agile members, who understand the importance and impact of their role in Pfizer's mission. Patients need colleagues like you who take pride in their work and always look to improve outcomes. You will help to ensure that patients and physicians have the medicines they need, when they need them.
What You Will Achieve
You will be part of a cell bank manufacturing team focused on cGMP microbial and mammalian cell bank preparation, storage, inventory management, and distribution to end users. The focus of this position involves conducting operations according to approved SOPs and batch records, maintaining and operating associated equipment, revising SOPs and batch records, storing and managing cell bank inventory, cell bank distribution as needed.
The successful candidate will be part of a team of scientists and technicians focused on manufacturing, testing and managing mammalian and microbial c GMP cell banks for production of vaccines, cell and gene therapy and protein Biotherapeutics.
The successful candidate will perform cell culture, filling and cryopreservation activities required for cGMP cell bank manufacturing, post-bank assessments, as well as support storage, cell bank inventory management, and shipping activities. They will also support equipment and facility maintenance activities in the cell bank areas as needed.
How You Will Achieve It
Conduct cell bank manufacturing operations as required.

Follow and adhere to cGMP documentation practices, operational procedures, and compliance procedures.

Adhere to safety procedures and guidelines by practicing and promoting safe work habits.

Author and revise SOPs, master batch records and campaign summary reports.

Maintain cell banking facility and equipment in a constant state of operational and audit readiness.

Collaborate with partners from diverse cross-functional lines to effectively resolve events and issues.

Understand scientific principles in order to identify and solve moderately complex problems.

Make sound and compliant decisions with minimal input that may require choosing from limited options.

Think critically and facilitate the drive towards continuous improvement.

Effectively manage own time and balance workload priorities.
Qualifications
Must-Have
HS diploma, Associates Degree, or BS/BA in Biotechnology, Microbiology, Cell Biology, Chemical Engineering, Biochemistry or equivalent.

Requires a minimum 0-3 years of experience in a biotechnology manufacturing or laboratory environment.

Knowledge of mammalian cell culture and/or microbial fermentation processes.

Strong computer skills in Microsoft Office required, especially MS Word, MS Excel.

Ability to follow Standard Operating Procedures and work under minimal supervision.

Excellent oral and written communication skills.

Fundamental mechanical aptitude and ability to interface with computerized systems required.

Ability to follow Standard Operating Procedures and work under minimal supervision.

Understanding of scientific principles, ability to think critically and demonstrate troubleshooting and problem-solving skills.

Ability to identify opportunities for continuous improvements and enable implementation.

Strong interpersonal, teamwork, and collaboration skills with the ability to work in a complex, multi-discipline organization under minimal supervision.

Strong workload planning / prioritization skills, organization, and attention to detail, and follow through.
Nice-to-Have/Preferred
Bachelor's Degree

Prior experience in a Biological Pilot Plant, cGMP Clinical or Commercial Manufacturing setting.

Experience in mammalian and microbial cell culture in a GMP setting with strong aseptic technique.

Familiarity with business systems (e.g. Document Management Systems, LIMS, Microsoft Word, Excel, etc.).

Demonstrated capability to work as a team member in a matrix manufacturing team.

Experience working in a cleanroom.

Experience in cGMP compliance and regulatory compliance requirements as related to manufacture of biologics.

Experience working with electronic notebook and GMP inventory management systems.

Experience in authoring SOPs / MBRs a plus.

Experience with writing investigations, implementing CAPA's, or continuous improvement initiatives.
PHYSICAL/MENTAL REQUIREMENTS
Must be able to gown into cleanroom environment and be standing for 1-2 hours at a time.

Must be able to manipulate screw-cap vials inside a BSC and aseptically fill at least 200 vials in a single setting.

Must have practical knowledge of the use of Personal Protective Equipment (PPE) to handle hazardous materials throughout site.

Must be able to gracefully manage non-ideal situations under stress.

Must have a change-agile growth mindset for navigating changing needs and priorities.
NON-STANDARD WORK SCHEDULE, TRAVEL OR ENVIRONMENT REQUIREMENTS
Ability to work in a clean room environment.

Ability to work standing for long periods of time.

This is a 1st Shift position (M-F) that may also require occasional alternative shift and/or weekend work.
Other Job Details:
Last Date to Apply for Job: 2nd April 2021

Eligible for Employee Referral Bonus: YES
Sunshine Act
Pfizer reports payments and other transfers of value to health care providers as required by federal and state transparency laws and implementing regulations. These laws and regulations require Pfizer to provide government agencies with information such as a health care provider's name, address and the type of payments or other value received, generally for public disclosure. Subject to further legal review and statutory or regulatory clarification, which Pfizer intends to pursue, reimbursement of recruiting expenses for licensed physicians may constitute a reportable transfer of value under the federal transparency law commonly known as the Sunshine Act. Therefore, if you are a licensed physician who incurs recruiting expenses as a result of interviewing with Pfizer that we pay or reimburse, your name, address and the amount of payments made currently will be reported to the government. If you have questions regarding this matter, please do not hesitate to contact your Talent Acquisition representative.
EEO & Employment Eligibility
Pfizer is committed to equal opportunity in the terms and conditions of employment for all employees and job applicants without regard to race, color, religion, sex, sexual orientation, age, gender identity or gender expression, national origin, disability or veteran status. Pfizer also complies with all applicable national, state and local laws governing nondiscrimination in employment as well as work authorization and employment eligibility verification requirements of the Immigration and Nationality Act and IRCA. Pfizer is an E-Verify employer.
Manufacturing
#LI-PFE