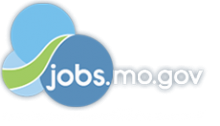 Job Information
LSEG

Technical Project Manager

in

St. Louis

,

Missouri
The Refinitiv GoldTier team builds software that is focused on providing Client Onboarding and KYC solutions to financial institutions with complex clients and products. It combines the necessary components of Data Model, Client Hierarchy, Workflow, Business Rules, Data Management, and Documentation Management for the purpose of Client Onboarding and KYC.
Technical Project Managers are subject matter experts for specific implementations of the GoldTier product. They often serve as the primary point of contact for our clients, guiding our customers in designing and implementing solutions to complex business objectives with the GoldTier product.
Projects include implementing the software for new clients, expanding the product offering for existing clients, and enhancing the capabilities of the core platform.
Over time, Technical Project Managers have the opportunity to increase their level of client exposure or to focus more on the technical development of the system.
Key responsibilities include:
Analyzing complex business objectives and requirements to design and implement solutions

Documenting solutions in a logical format that is easy to understand by both technical and non-technical individuals

Developing and testing projects and client implementations

Providing exceptional post-implementation support (including troubleshooting, maintenance and training)
Qualifications:
BA/BS in related field or equivalent work experience

Proven ability in a client-facing/project role

Engineering, Computer Science, or Information Technology background

Detail oriented, Self-motivated, Highly Accountable, Organized

Excellent written and verbal communication skills

Superior analytical and problem solving skills

Travel requirements vary by client and project but typically less than 10%
Experiences with the following technologies are a plus:
Relational databases and SQL

Java

Javascript
We offer:
A great place to work

Exciting job in an international, constantly evolving, multifaceted environment

Attractive salary package

Intensive training package

Wellbeing scheme including private healthcare

Company social incentives
People are at the heart of what we do and drive the success of our business. Our culture of connecting, creating opportunity and delivering excellence shape how we think, how we do things and how we help our people fulfil their potential.
At LSEG we embrace diversity and actively seek to attract individuals with unique backgrounds and perspectives. We break down barriers and encourage collaboration, enabling innovation and rapid development of solutions that make a difference. Our workplace generates an enriching and rewarding experience for our people and customers alike. Our vision is to build an inclusive culture in which everyone feels driven to reach their potential.
We know that real personal growth cannot be achieved by simply climbing a career ladder – which is why we encourage and enable a wealth of avenues and interesting opportunities for everyone to broaden and deepen their skills and expertise.
LSEG are committed to supporting emotional, physical, financial and societal wellbeing. Our tailored benefits are a key part of this commitment and we offer colleagues a range of support from healthcare and retirement planning to paid volunteering days and consumer discounts.
We also make reasonable accommodations for applicants and employees with disabilities. If an accommodation is needed to participate in the job application or interview process, to perform essential job functions, and/or to receive other benefits and privileges of employment, please make your recruiter aware, we want to ensure you perform at your best.
As a global organisation spanning 70 countries and one rooted in a culture of growth, opportunity, diversity and innovation, LSEG is a place where everyone can grow, develop and fulfil your potential with purposeful careers.
Please take a moment to read this privacy notice (https://www.lseg.com/sites/default/files/content/documents/Global%20Applicant%20Privacy%20Policy%20Feb%202021.pdf) carefully, as it describes what personal information the London Stock Exchange Group (LSEG) ("We") may hold about you, what it's used for, and how it's obtained, your rights and how to contact us as a data subject (https://privacyportalde-cdn.onetrust.com/dsarwebform/5f7a2da0-bed0-45e8-ac2c-c1f297e2efdc/4ae30ef5-8107-4353-a0b5-1bf34dd647f6.html.) .
If you are submitting as a Recruitment Agency Partner, it is essential and your responsibility to ensure that candidates applying to LSEG are aware of this privacy notice.