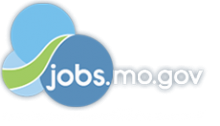 Job Information
GadellNet

Technical Support Engineer (Service Desk Engineer)

in

St. Louis

,

Missouri
As one of the fastest growing IT companies in the Midwest, GadellNet Consulting Services inspires and enables hundreds of small businesses to use technology to drive extraordinary business results. We are passionate about building a creative, ambitious, and progressive work environment where all employees are empowered. GadellNet is a family-friendly company that prides itself on its ability to recruit, train and promote qualified individuals regardless of their race, religion, gender, gender identity, sexual orientation, national origin, ethnicity, disability, age, veteran status or any other characteristics that makes people unique, diverse and different. GadellNet is proud to employ a highly talented, diverse team and is looking for individuals who are passionate about growing our business further.
About the Position:
GadellNet is looking for top-tier Technical Support Engineers (Service Desk Engineers) to drive customer satisfaction through our technical support help desk. You will be the first point of contact for client technical issues, primarily on individual computers and devices. We will provide processes, tools and training to equip you to successfully resolve issues and meet our clients? needs.
We are looking for technically competent problem solvers who insist upon excellence from themselves and are great at following processes and procedures to drive efficiency. Most calls will result in a first-call resolution to our clients, as this drives customer satisfaction and profitability.
GadellNet serves businesses in multiple markets with outsourced technical know-how. We are past the start-up phase and poised for continued rapid growth. Our values -- Make an Impact, 100% Responsibility 0% Excuses, and Grow or Die -- drive every decision we make.
Requirements:
At least 2 years of experience troubleshooting, researching and fixing the following systems:

Desktop systems (Windows 10 and lower)

Microsoft Exchange Server or Office 365 Exchange online

Server Systems up to Server 2016

Networks

Software Applications

Associates degree or higher (or equivalent experience)

Experience working in an ITIL-driven environment, and working knowledge of ITIL principles and processes

Exceptional interpersonal and communication skills, with a focus on rapport-building, listening and questioning skills

Ability to present ideas in a user-friendly, business-friendly manner

Proven analytical, problem-solving and documentation skills

Experience working in a team-oriented, collaborative environment
Values:
At GadellNet, our core values guide our decision-making process, overall empowerment of our employees and assignment of responsibility within our teams. This role is meant to create an experience that supports the values and goals of GadellNet and fosters a one-of-a-kind service experience for our Clients. This experience creates brand awareness and equity, as well as establishes a culture that attracts and retains the top talent available in our markets.
Make an Impact

100% Responsibility 0% Excuses

Grow or Die
#IND