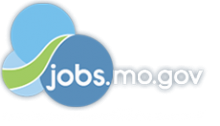 Job Information
Levi, Ray & Shoup, Inc.

Test Automation Developer

in

St. Louis

,

Missouri
Who We Are (http://www.lrs.com/)
History

Company Overview (http://www.lrs.com/Who-We-Are/Company-Overview)

Leadership

A Message from Our CEO (http://www.lrs.com/Who-We-Are/A-Message-from-Our-CEO)

What We Believe

Our Mission (http://www.lrs.com/What-We-Believe/Our-Mission)

LRS Philosophy & Values

Community Involvement (http://www.lrs.com/What-We-Believe/Community-Involvement)

Wilkerson

Divisions (http://www.lrs.com/Divisions)

Careers

Our Culture (http://www.lrs.com/Careers/Our-Culture)

Diversity

Benefits (http://www.lrs.com/Careers/Benefits)

Offices

LRS Offices (http://www.lrs.com/Offices/LRS-Offices)

LRS Distributors

Contact (http://www.lrs.com/Contact)
Employee LoginFile Transfer (javascript();)
Filters
Careers
Added Apr 20, 2021 Test Automation Developer (22411) St. Louis, MO | Contract Apply (https://evoportalus.tracker-rms.com/LRS/apply?jobcode=22411)
Job Description
Our client is in need of a Test Automation Developer. This is an 18 month contract opportunity with a possible right-to-hire in St. Louis, MO. If you're that person, submit your resume now!
LRS Consulting Services has been delivering the highest quality consultants to our clients since 1979. We've built a solid reputation for dealing with our clients and our consultants with honesty, integrity, and respect. We work hard every day to maintain that reputation, and we're very interested in candidates who can help us. If you're that candidate, this opportunity is made for you!
We are seeking a Test Automation Developer to build comprehensive automated test coverage for our client's applications. This person is responsible for defining strategy, creating automation test suites for new features and regression testing, leading technical meetings and advising automation team members. This position will work with others within the software engineering, product, quality assurance and software support teams to ensure quality and functionality requirements are met. A successful candidate for this team will be dedicated to Quality and can be flexible and productive in a fast-paced environment.
Day to day responsibilities include:
-Write solutions for both frontend (HTML/JS) and backend (JAVA)
-Lead and create an internal automation and quality assurance framework within the department including but not limited to creating job descriptions, championing automation best practices across departments and driving the selection of tool sets and procedures and more
-Define, develop and manage new and complex level tests by collaborating with cross-functional teams
-Collaborate across multiple departments and management levels to institute a comprehensive automation framework
-Provide recurrent communication on automated testing statuses
-Follow all established internal software development methodologies and procedures
Qualifications:
-Bachelor's Degree in Mathematics, Statistics, or related field preferred
-Must have a min of 5 years experience in software development
-Experience with Software Test Automation
-Selenium or other test automation tool experience
-Strong experience in Java and React
-Ability to communicate programming concepts and patterns effectively to technical and non-technical people
-Strong understanding of testing methodologies, functional testing and requirements testing, etc…
-Ability to read code and write automation test scripts in various languages
-Comprehension of manual quality assurance testing
-Experience with software management tools such as JIRA, Confluence, Bitbucket, Bamboo, etc. in an Agile software development environment preferred
-Candidate must be able to effectively communicate in English (written & verbal)
-Candidate must have permanent authorization to work in the USA for any employer
To apply go to jobs.lrs.com.
LRS is an equal opportunity employer. Applicants for employment will receive consideration without unlawful discrimination based on race, color, religion, creed, national origin, sex, age, disability, marital status, gender identity, domestic partner status, sexual orientation, genetic information, citizenship status or protected veteran status.