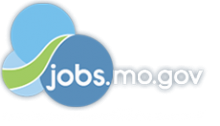 Job Information
Cigna

UI Developer - Express Scripts

in

St. Louis

,

Missouri
We are looking for a passionate full stack UI Developer who lives and breathes web development. The applying candidate would have a strong understanding for programming web applications and the development lifecycle. The candidate would always strive to do right by the consumer, delivering the best user experience.
This position will work alongside members of our product and technology teams. The ideal candidate will need to demonstrate complete ownership of the front-end (JavaScript/React/ HTML/CSS). They will be responsible for developing, optimizing, and maintaining an enterprise grade React application.
You will be working on modernizing legacy applications and reinventing them on our new tech stack, as well as maintaining a portfolio of web apps and services that are owned by the team.
Cigna/Express Scripts title: Software Engineering Advisor.
Required Technical Skills and Experience:
· 5+ years of front-end web development experience
· A history of working on consumer facing websites or applications
· Familiar with the challenges of responsive design and development
· Experience building SPAs with vanilla JS or with libraries/frameworks like React
· Backend services (Java, Spring Boot)
· Knows has to write testable code, using frameworks like Jest
· Have worked in an Agile environment, and are familiar with SCRUM and/or Kanban
· Has configured and used code splitting and bundlers like Webpack or Rollup
· Deep understanding of CSS, having built, modified, or maintained UI frameworks
· Expert understanding of Git, not afraid to cherry pick or squash commits
· Have written and maintained code standards for HTML, CSS or JavaScript
· Have lead code review process, giving constructive feedback to peers
· Mentored junior developers, guiding them in best practices and problem solving
Bonus Points:
· You have built WCAG 2.0 AA or section 508 compliant websites
· You have worked with Node.js and are comfortable with JavaScript on the backend
· You have worked with No SQL databases, such as MongoDB.
· You attend community meetups or conferences and share knowledge with others in the field
· You love open source and have a history contributing to open source projects
· You are familiar with Atlassian tools like Jira and Confluence
Culture Fit:
· You are comfortable being self-directed and taking ownership of work
· You are detail oriented, nothing gets by you
· You are passionate about front-end development, and doing what is right for the consumer
· You like to level up your skills and knowledge, and are constantly learning
· A collaborative team environment is where you thrive
About the Department:
Information Technology's vision is to be a catalyst in developing new business opportunities, sustaining strategic partnerships with our customers and supporting the future growth of Express Scripts. This vision is realized by aligning our work to corporate goals and market forces in order to deliver innovative business solutions in a reliable, secure and compliant manner while positioning us for future technology & market change.
We deliver on these imperatives through the use of best people, best methods, best partners, enabled by a flexible & scalable architecture to deliver business value. Through this vision, we achieve our mission to provide innovative business solutions that enable & drive value in a timely, reliable, secure and cost-effective manner.
About Cigna
Cigna Corporation exists to improve lives. We are a global health service company dedicated to improving the health, well-being and peace of mind of those we serve. Together, with colleagues around the world, we aspire to transform health services, making them more affordable and accessible to millions. Through our unmatched expertise, bold action, fresh ideas and an unwavering commitment to patient-centered care, we are a force of health services innovation. When you work with us, or one of our subsidiaries, you'll enjoy meaningful career experiences that enrich people's lives. What difference will you make?
Qualified applicants will be considered without regard to race, color, age, disability, sex, childbirth (including pregnancy) or related medical conditions including but not limited to lactation, sexual orientation, gender identity or expression, veteran or military status, religion, national origin, ancestry, marital or familial status, genetic information, status with regard to public assistance, citizenship status or any other characteristic protected by applicable equal employment opportunity laws.
If you require reasonable accommodation in completing the online application process, please email: SeeYourself@cigna.com for support. Do not email SeeYourself@cigna.com for an update on your application or to provide your resume as you will not receive a response.