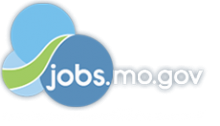 Job Information
Verify

Mechanical Inspector

in

St Peters

,

Missouri
Mechanical Source Inspector
We currently have a need for an experienced mechanical source inspector in St. Louis, MO.
Frequency: Approx. 1-2 visits per month. May fluctuate depending on supplier activity
Duration: On-going
Job Description:
The quality inspector shall travel to various supplier facilities to perform visual and dimensional inspections on manufactured parts, assemblies, and / or sub-assemblies. Parts will be inspected to engineering drawings, customer purchase order(s), industry standards, and specifications. The inspector will be required to report inspection accept / reject information directly to the customer via web application.
Requirements:
Candidate must have practical experience performing in-process and final inspections on complex machined parts, composite parts, assemblies, and / or sub-assemblies. The inspections will be performed to engineering requirements specified per ANSI Y14.5 – Geometric Dimensioning and Tolerance (GD&T) or equivalent standard. Must have the ability to read / interpret engineering drawings and Purchase Orders (POs). The candidate must have experience using various mechanical inspection tools, such as micrometers and calipers. Experience performing First Article Inspections (FAIs) in accordance to the AS9102 standard and knowledge is required. Ideal candidate will have a minimum of five years' experience performing inspections in aerospace or military / defense manufacturing with proficiency using Microsoft Word and Excel. Candidate should be computer savvy and own a laptop for this assignment. Will be working as an independent contractor (1099). Relocation is not available.
Skills Requirement:
Minimum 5 years mechanical source inspection experience. Experience must be within the last 2 years in aerospace or military / defense manufacturing.

Minimum 2 years of hands on first article inspection (FAI) experience to AS9102. This must be a strong knowledge and understanding.

Minimum 5 years' experience inspecting Complex Machine Parts/Assemblies/Composite Parts.

Candidate must have a strong knowledge and understand of GD&T per ANSI Y. 14.5

Knowledge of tight tolerance is required.

Candidate must have mobile phone availability and their own laptop, with e-mail and internet access, to bring on site to the supplier location.

Strong computer skills. Source inspection information is input into the customer's system in SAP.
Req No.: 2020-9307
External Company Name: Verify
External Company URL: www.vscnet.com
Street: 66 Patmos Ct