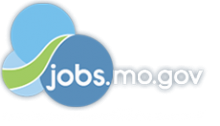 Job Information
Lumen

Principal Enterprise Architect

in

ST PETERS

,

Missouri
About Lumen
Lumen is guided by our belief that humanity is at its best when technology advances the way we live and work. With 450,000 route fiber miles serving customers in more than 60 countries, we deliver the fastest, most secure global platform for applications and data to help businesses, government and communities deliver amazing experiences. Learn more about Lumen's network, edge cloud, security and communication and collaboration solutions and our purpose to further human progress through technology at news.lumen.com, LinkedIn: /lumentechnologies, Twitter: @lumentechco, Facebook: /lumentechnologies, Instagram: @lumentechnologies and YouTube: /lumentechnologies.
The Role
Luman is seeking a sales-oriented IT professional or technologist who is a strategic thinker, a visionary, and has broad experience across multiple technology domains.This individual will partner with customer executive and technology teams to design and deliver solutions that deliver customer value using the Lumen Platform. This individual will lead the design team through the solution development activities for specific customer projects and drive collaboration with internal and external stakeholders at all levels.
The Enterprise Architect is a key member of the business development team tasked with establishing Lumen as a trusted technology solutions partner with a passion for helping customers realize transformative business outcomes through technology. Working with Lumen's customers and prospects, the Enterprise Architect will focus solution development efforts on delivering the most complex, high-priority innovation projects. This individual will be expected to use a consultative approach to define solution objectives and success criteria, provide advisory support for business case development, manage the design and execution strategy, and build consensus at all stakeholder levels.
The Main Responsibilities
Participating in executive-level discussions with current and prospective Lumen customers to determine their innovation priorities and deliver prescriptive guidance to support their business transformation efforts through the use of the Lumen Platform.

Maintaining ownership for the overall innovation strategy, solution development effort, and execution plan for how target customers will realize business transformation through the use of the Lumen service portfolio.

Partnering with team members to program manage solution development efforts including discovery and requirements gathering, scoping and business impact analysis, business case development, resource modeling, technical design, service level definition, and SOW creation.

Lead business development activities with customers such as joint solution development and business planning workshops, identify and pursue new lines of business, go-to-market messaging, and participating in customer relationship mapping and management.

Participating in Lumen and industry subject-matter expertise communities ensuring success for customers that consume Lumen services by presenting at Lumen customer events, contributing to blog posts, white papers, and case studies, and providing ongoing innovation feedback to Lumen product development teams.
What We Look For in a Candidate
Bachelor's degree in Computer Science/Engineering/MIS, Math or 10 years minimum related field or equivalent experience (including military experience).

Excellent presentation, speaking and writing skills with the ability to effectively communicate a compelling vision and complex technical concepts to a broad range of audiences, including the C-Suite. Collaborative team builder with experience working across multiple business units to achieve results.

Able to form strong working relationships that bridge technical and business functions and obtain buy-in across complex organizations. Demonstrated ability to quickly establish trust with customers and engage with a shared vision for transformation and success.

The ability to overcome business and technical hurdles, demonstrating the business benefits and operational path required to achieve change. Able to maintain focus on objectives while also managing through ambiguous and dynamic business environments. Comfortable working in both a direct and matrixed operating structure.

Experience in a results-oriented sales environment, preferably with a background in technology consulting, business development, and/or experience leading complex solution development engagements involving multiple technology domains.

An intellectual curiosity coupled with the ability to quickly learn and keep current on current and emerging technologies that are shaping industries. Must be or willing to become proficient in Lumen services, market segments, and relevant industry verticals.

Strong continuous improvement mindset and passion to identify or develop strategies to maximize operational efficiency and return on investment.

Ability to discuss a wide range of emerging technologies and practices in support of customer evaluation and adoption. Broad understanding of key technology domains including premise and cloud infrastructure, security best practices, enterprise architectures, data and application frameworks, IT operations, and industry compliance standards.

Strong preference given to candidates with familiarity in security best practices, Relevant industry certifications such as ITIL, CISSP, GCP, AWS CSA, PMP, strongly preferred.
What to Expect Next
Requisition #: 253212
EEO Statement
We are committed to providing equal employment opportunities to all persons regardless of race, color, ancestry, citizenship, national origin, religion, veteran status, disability, genetic characteristic or information, age, gender, sexual orientation, gender identity, marital status, family status, pregnancy, or other legally protected status (collectively, "protected statuses"). We do not tolerate unlawful discrimination in any employment decisions, including recruiting, hiring, compensation, promotion, benefits, discipline, termination, job assignments or training.
Disclaimer
The above job definition information has been designed to indicate the general nature and level of work performed by employees within this classification. It is not designed to contain or be interpreted as a comprehensive inventory of all duties, responsibilities, and qualifications required of employees assigned to this job. Job duties and responsibilities are subject to change based on changing business needs and conditions.
Salary Range
Salary Min :
93618
Salary Max :
231816
This information reflects the anticipated base salary range for this position based on current national data. Minimums and maximums may vary based on location. Individual pay is based on skills, experience and other relevant factors.
This position is eligible for either short-term incentives or sales compensation. Director and VP positions also are eligible for long-term incentive. To learn more about our bonus structure, you can view additional information here. (https://jobs.lumen.com/global/en/compensation-information) We're able to answer any additional questions you may have as you move through the selection process.
As part of our comprehensive benefits package, Lumen offers a broad range of Health, Life, Voluntary Lifestyle and other benefits and perks that enhance your physical, mental, emotional and financial wellbeing. You can learn more by clicking here. (https://centurylinkbenefits.com)
Note: For union-represented postings, wage rates and ranges are governed by applicable collective bargaining agreement provisions.
Salary Range
Salary Min :
93618
Salary Max :
231816
This information reflects the base salary pay range for this job based on current national market data. Ranges may vary based on the job's location. We offer competitive pay that varies based on individual experience, qualifications and other relevant factors. We encourage you to apply to positions that you are interested in and for which you believe you are qualified. To learn more, you are welcome to discuss with us as you move through the selection process.