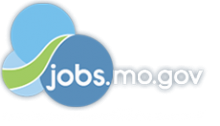 Job Information
American Red Cross

Order Management Specialist

in

Statewide

,

Missouri
Please use Google Chrome or Mozilla Firefox when accessing Candidate Home.
By joining the American Red Cross you will touch millions of lives every year and experience the greatness of the human spirit at its best. Are you ready to be part of the world's largest humanitarian network?
Job Description:
Are you looking to make a real difference?
We are currently seeking an enthusiastic Specialist in our Order Management team to work in our St. Louis, MO facility.
Work Schedule:
Full Time position working 2nd shift hours.... Saturday through Wednesday from 3PM-11:30PM.
In this position, you will provide customer assistance in ordering blood and plasma derivatives and transfusion-related products and supplies. Maintain hospital inventory and return blood products within regulatory compliance.
Responsibilities:
Receive routine orders for a variety of blood and pharmaceutical products and transfusion-related supplies. Follow appropriate procedures ensuring accurate order entry and order fulfillment. Make follow-up calls if product needs cannot be met as expected.

Maintain/work with data, tools or computer programs to facilitate management and monitoring of product and service information.

Provide customer service to clients. Proactively communicate with hospital customers to increase customer satisfaction.

Maintain positive and professional communications, both internally as well as externally to provide regular product/service information and follow-up; promote teamwork.

Assist hospital personnel with inventory alternatives when requested products are unavailable within established guidelines and procedures that assist the customers and the patient.
Pay Rate - $14.42 an hour + shift differential
For those candidates located in Colorado, the salary range for this position is: $14.42 - $19.23
Note that the American Red Cross sets salary ranges aligned to a specific geographic location in which the job or employee resides. The stated salary range in this posting is an average and may not be reflective of your individual circumstances. We will review specific salary information at the time of phone screening based upon your location.
Qualifications:
High school diploma or equivalent required. Minimum two years of progressive experience in a dynamic, multi-task operational environment preferred. Experience in blood or pharmaceutical inventory management/hospital customer relations/logistics is preferred. Excellent oral and written communication skills. Outstanding interpersonal skills in dealing with all levels of customers and staff (paid and volunteer). Must have excellent organizational skills and be able to handle multiple priorities effectively. Problem solving and analytical skills. Working knowledge of computers.
Operational flexibility is required to meet sudden and unpredictable needs. Available to work overtime, other shifts, early mornings, evenings, holidays and weekends.
The American Red Cross is a diverse nonprofit organization that creates a culture of collaboration and team spirit. We offer our employee's a competitive salary, wide range of generous benefits including health, dental, vision, life and disability insurance; flexible spending accounts; 401K retirement plan with match; paid time off, holidays and floating holidays. Also, we encourage professional development and provide growth opportunities. To be considered for this position, please visit www.redcross.org/jobs to apply.
Apply now! Joining our team will provide you with the opportunity to make a difference every day.
The American Red Cross is an Equal Opportunity/Affirmative Action employer. All qualified applicants will receive consideration for employment without regard to sex, gender identity, sexual orientation, race, color, religion, national origin, disability, protected veteran status, age, or any other characteristic protected by law.
The American Red Cross is a diverse nonprofit organization offering its employee's professional development and growth opportunities, a competitive salary, comprehensive benefits, and a collaborative team spirit environment. To be considered for this position, please visit www.redcross.org/jobs to apply.
To view the EEOC Summary of Rights, click here: Summary of Rights