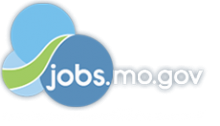 Job Information
Ameren

Supervisor, Radiation Protection

in

Steedman

,

Missouri
If end date is listed, the posting will come down at 12:00 am on that date:
About The Position
The Supervisor Radiation Protection supervises and coordinates the implementation of Radiation Protection (RP) programs and support with all plant groups to ensure that the safety of personnel, efficient operations, and plant integrity is maintained.
Key responsibilities include:
● Supervise and coordinate implementation or radiation protection programs to include external and internal dosimetry; counting room operations; radioactive effluents management and environmental monitoring; contamination control, housekeeping and decontamination; radiation work permits and radiological surveys; respiratory protection; fixed, portable and laboratory radiation protection instrumentation calibration; radiation protection for job coverage; radioactive material accountability; ALARA and exposure control; etc.
● Provide personnel and coordinate work requirements in the Radiological Controlled Area (RCA) with the Operations, Engineering, and Maintenance Departments at Callaway Energy Center.
● Supervise and oversee temporary contractor radiation protection personnel during plant outages.
● Supervise assigned personnel, including scheduling work assignments to ensure manpower allocations are adequate to meet plant conditions, approving timework records, including time off, and initiating disciplinary measures as appropriate.
● Assume Emergency Response Organization (ERO) duties in accordance with Callaway Energy Center Radiological Emergency Response Plan (RERP) including responding to assigned ERO facilities within the required RERP response time.
Qualifications
High School diploma or equivalent required. Five or more years of experience in applied Radiation Protection, Chemistry, Radiochemistry, or Radwaste activities required. National Registry Radiological Protection Technologist (NRRPT) certification preferred. Up to one year of supervisory experience in a nuclear power plant may be considered as part of the above listed 5-year experience requirement.
In addition to the above qualifications, the successful candidate will demonstrate:
Good analytical, human relations and communication skills required. After preliminary review, selected applicants must take the First Line Supervisor Test and obtain a recommended status in order to be eligible for additional selection procedures (e.g., interview) designated for this position. Qualified candidates are required to establish and maintain their permanent residence within sixty highway miles of the Callaway Energy Center. Security screening required for Callaway Energy Center access. Working Conditions The Supervisor Radiation Protection works a standard day shift in an office/plant environment. The Supervising Radiation Protection may occasionally be required to work back-shift, overtime, weekend work or outage schedule to support plant operations.
Additional Information
Ameren's selection process includes a series of interviews and may include a leadership assessment process. Specific details will be provided to qualified candidates.
All qualified applicants will receive consideration for employment without regard to race, color, religion, sex, national origin, ethnicity, age, disability, genetic information, military service or status, pregnancy, marital status, sexual orientation, gender identity or expression, or any other class, trait, or status protected by law.
St. Louis-based Ameren Corporation powers the quality of life for 2.4 million electric customers and more than 900,000 natural gas customers in a 64,000-square-mile area through its Ameren Missouri and Ameren Illinois rate-regulated utility subsidiaries. Ameren Illinois provides electric transmission and distribution service and natural gas distribution service. Ameren Missouri provides electric generation, transmission and distribution service, as well as natural gas distribution service. Ameren Transmission Company of Illinois develops, owns and operates rate-regulated regional electric transmission projects. For more information, visit Ameren.com, or follow us on Twitter at @AmerenCorp, Facebook.com/AmerenCorp, or LinkedIn/company/Ameren.