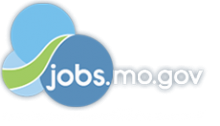 Job Information
ProSphere Tek

Customer Service Engineer

in

St.Louis

,

Missouri
Overview
VALI Tier 2 provides support to the VA's Learning Management System (TMS). This position is responsible for resolving tickets escalated to the VALI Tier 2 Team from the VA TMS Learning Administrators, VA's ESD, and working closely with other VALI-supported help desks. Customer Service Engineer is the primary system administrator for the VA's learning management system (TMS). Assist with installation of all system updates, upgrades, integrated tools, and other software integrated with the Talent Management System (TMS). This position provides TMS administration support, and technical set up of system functionality. This is a full-time position located in St. Louis, Missouri. Veterans are encouraged to apply.
Responsibilities
Application issue resolution: When an application problem occurs Customer Service Engineer will analyze how many users are affected, when the issue started, and attempt to reproduce the issue in order to identify the cause. This data will be documented and escalated to the appropriate Tier 3 application owner. Will track issues, test fixes, and communicate with Tier 3 personnel until the issue is resolved.

Participation in Daily Calls: Participate in daily operation calls with all Stakeholders (VALU, SAP, ESD, and Operations.) During these calls, we will review any high-profile issues that have been reported, future updates, and notify stakeholders of any new issues found that need to be addressed.

TMS Local Administrator Finder: Customer Service Engineer will work with the TMS Local Admin Interactive Map, which is used by Administrators, Users, and ESD to identify the correct POC for each domain. We will maintain the accuracy of the POC's for each of the 843 domains. Each domain is required to have a minimum of two POC's.

Reports, certificate of training: Tier 2 Customer Service Engineer will provide support to TMS administrators who require assistance obtaining reports from TMS.

User Acceptance Testing (UAT), identifying fixes or upgrade verification: Tier 2 Customer Service Engineer will participate in the testing of software upgrades to ensure that changes have not adversely affected the application. Testing scripts will be provided to Tier 2 Customer Service Engineer for different areas of the application. Each script can take up to 6-to-12 hours to complete. Tier 2 Customer Service Engineer will also perform a smoke test of the entire system and collaborate for 508 compliance testing. UAT testing has typically been conducted via a live meeting with all stakeholders that is scheduled for 6 hours over 4-to-5 consecutive days.

VA TMS course testing: Tier 2 Customer Service Engineer will take part in reviewing, testing, and providing feedback for high profile courses that are updated annually prior to release.

VALI-supported application: Tier 2 Customer Service Engineer will support TMS administrators who need assistance with TMS Administrator access or Profile Maintenance access.

Troubleshooting PC setup, browser optimization: Tier 2 Customer Service Engineer attempt to determine browser and PC settings, as well as network issues that affect course delivery. Utilize VA-approved Microsoft Lync 2010 as a remote technology to diagnose and troubleshoot settings that may be causing issues and Fiddler4.

Identify database repair or related issues: Customer Service Engineer are tasked to locate items that may negatively affect the system, such as malfunctions/bugs. Customer Service Engineer proactively check different functions in the applications by setting up triggers to send alerts and report our findings if the task or functionality is not performing properly. When problems are identified, we will document the steps taken to describe the issue, identify the part of system affected, and provide a workaround, if one is available. This information will be escalated to the appropriate resources, such as the Talent Management System Operations and Maintenance Manager. Issues will also be discussed in the daily meeting with Vendor and VALI Core team.

VA Single Sign-On Initiative (SSOi): Customer Service Engineer will troubleshoot technical issues that TMS users encounter while using the SSOi centralized logon interface for access to TMS.

Track efforts escalated to Tier 2 using the VA Enterprise Service Desk (ESD) SNOW Manager Help Desk software (VA ESD's ticketing system): Customer Service Engineer use the SDM system in synchronization with the ESD. Customer Service Engineer will utilize the ticket system to track ticket statuses from inception at ESD Tier 1 to resolution and closure by our Tier 2 Customer Service Engineer.
Qualifications
Associates degree in Information Technology, or related field, or equivalent combination of education and experience required.

Demonstrated success in working with people in establishing goals, objectives and change management plans.

Strong communication and collaboration skills

Experience/training in providing technical support

Perform multiple tasks simultaneously, including handling interruptions, and return to and complete tasks in a timely manner.

Demonstrate integrity, ingenuity and inventiveness in the performance of assigned tasks.

Ability to easily adapt to and learn new technologies.

Maintain confidentiality of information processed or prepared.

Perform duties and responsibilities independently

Ability to coordinate, research, and analyze special projects/reports.

Establish and maintain effective working relationships with other employees, supervisory personnel.

Ability to perform duties with awareness of all requirements and ProSphere Tek policies.

Must possess positive, professional, interpersonal skills.

Ability to obtain a public trust clearance
Physical Demands
Ability to sit at a workstation for long periods of time

Able to lift, carry, move, load and unload heavy objects (up to 50 pounds)
Benefits of Working at ProSphere:
ProSphere offers full-time employees a competitive total compensation package that includes paid vacation, paid sick leave, paid holidays, and paid military leave. Our insurance benefit plans include options for medical, dental, vision, company paid short-term and long-term disability, and company paid life insurance with options to buy additional life, AD&D, pet insurance, legal services, identity theft, and accident insurance at group negotiated rates. Flexible spending accounts and health saving account options offer pre-tax savings for qualified medical, dental, and vision expenses. The company sponsored 401(k) retirement plan has a matched employer contribution that is immediately vested. ProSphere invests in the professional growth of our employees through professional certifications and tuition reimbursement programs.
Equal Employment Opportunity & Affirmative Action Employer:
It is ProSphere's policy to promote equal employment opportunities. All personnel decision, including, but not limited to, recruiting, hiring, training, promotion, compensation, benefits and termination, are made without regard to race, color, religion, age, sex, sexual orientation, pregnancy, gender identity, genetic information, national origin, citizenship status, veteran status, protected veteran status, disability, or any other characteristic protected by applicable federal, state or local law.
Reasonable accommodations for applicants and employees with disabilities will be provided. If a reasonable accommodation is needed to participate in the job application or interview process, to perform essential job functions, and/or to receive other benefits and privileges of employment, please contact Human Resources by emailing HR@prosphere.com or by dialing 703-810-3007.
Please see the Equal Employment Opportunity and OFCCP notices for additional information: ProSphere's EEO Statement, EEO is the Law, EEO Poster Supplement, and the OFCCP's Pay Transparency Nondiscrimination Provision.
Job Locations US-MO-St.Louis
Posted Date 3 weeks ago (9/4/2020 1:24 PM)
Job ID 2020-2764