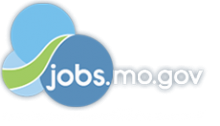 Job Information
Cigna

Senior Devops Engineer

in

Terminated

,

Missouri
About Cigna Digital:
By joining the Digital team, you'll have a unique opportunity to transform healthcare and make a positive impact on millions of lives.
The Digital Team creates engaging web and mobile experiences that make it easier for consumers to find high quality and affordable healthcare. The Digital team evolved from a tech startup formerly known as Brighter. Brighter was acquired by Cigna in 2017 to lead the digital transformation of its health plans, thus forming Cigna's Digital team. Our mission is to bring increased transparency and accessibility to healthcare by creating simple consumer driven digital experiences. We're unique in that we offer the stability and benefits of a large company with the culture of a startup. We're located just a few blocks from the promenade in Santa Monica, and pride ourselves on having a tight-knit, collaborative team that likes to solve complex problems.
When joining this DevOps Team, you will be bringing Cigna into the cloud, vetting out solutions, building out the infrastructure, generating the tooling, lightly coding when needed and you will be viewed as the "cloud expert". You will work independently in close partnership with cross-functional teams and management.
Responsibilities
Creating real-time monitoring, metrics and alerts across all applications

Develop deployment and automation tools

Build systems that dynamically scale

Plan Deployments for zero down-time
Qualifications :
Extensive AWS experience
2+ years of production Kubernetes experience
4+ years of *nix experience
CI/CD experience (Gitlab CI, Github Actions, Jenkins, etc),
Configuration Management (Ansible, etc),
Infrastructure as Code (Terraform, Cloudformation, etc)
Nice to have: (bolded we use)
· Relational Database experience / basic administration ( Postgres , Mysql, etc)
· NoSQL experience ( DynamoDB , Cassandra, etc)
· Search solutions experience ( Elasticsearch, Solr)
· CI/CD experience ( Gitlab CI , Argo CD , Github Actions, Jenkins, etc),
· Configuration Management ( Ansible , etc),
· Infrastructure as Code ( Terraform , Cloudformation, etc)
· Coding experience ( Python, Go , C#, Java, etc)
This position is not eligible to be performed in Colorado.
About Cigna
Cigna Corporation exists to improve lives. We are a global health service company dedicated to improving the health, well-being and peace of mind of those we serve. Together, with colleagues around the world, we aspire to transform health services, making them more affordable and accessible to millions. Through our unmatched expertise, bold action, fresh ideas and an unwavering commitment to patient-centered care, we are a force of health services innovation. When you work with us, or one of our subsidiaries, you'll enjoy meaningful career experiences that enrich people's lives. What difference will you make?
Qualified applicants will be considered without regard to race, color, age, disability, sex, childbirth (including pregnancy) or related medical conditions including but not limited to lactation, sexual orientation, gender identity or expression, veteran or military status, religion, national origin, ancestry, marital or familial status, genetic information, status with regard to public assistance, citizenship status or any other characteristic protected by applicable equal employment opportunity laws.
If you require reasonable accommodation in completing the online application process, please email: SeeYourself@cigna.com for support. Do not email SeeYourself@cigna.com for an update on your application or to provide your resume as you will not receive a response.