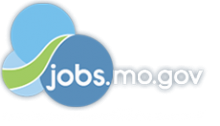 Job Information
CenturyLink

Lead Technical Account Manager

in

TOWN AND COUNTRY

,

Missouri
About Lumen
CenturyLink (NYSE: CTL) is the second largest U.S. communications provider to global enterprise customers. With customers in more than 60 countries and an intense focus on the customer experience, Lumen strives to be the world's best networking company by solving customers' increased demand for reliable and secure connections. The company also serves as its customers' trusted partner, helping them manage increased network and IT complexity and providing managed network and cyber security solutions that help protect their business.
The Role
The CenturyLink Technical Account Manager (TAM) is an advocate and trusted technology advisor providing customers with guidance and management over their managed hosting, public and private cloud, and remote infrastructure environments. Through building strong customer relationships, the TAM will gain an understanding of their customer's operational needs and ensure managed services align with meeting those needs. Providing operational governance over their customer's environment and services, the TAM manages incidents to resolution, follows up with root cause analysis through problem management, corrective action plan development, and is responsible for remediating, documenting, and implementing processes that create efficiency and deliver exceptional experiences to their customers. This individual must have strong leadership skills and be able to influence and work effectively with cross functional teams.
The Main Responsibilities
Acquire an intimate understanding of customer's managed hosting and/or cloud environment and the internal or partner services providing support
Complete analyses and present weekly reviews of operational performance to customer
Identify opportunities for process improvement to address operational inefficiencies through metrics and reporting
Manages all customer changes communicates changes to the customer, and ensures changes are properly documented for ongoing support
Document and maintain customer support information
Set priorities and drive operational engineering teams to deliver support and project services within defined SLA/SLO targets
Troubleshoot technical issues with engineering teams and drive issue escalation within partner service support teams if necessary
Maintain and improve customer satisfaction ratings
24x7 availability or on-call rotation for Priority 1 services disruptions
What We Look For in a Candidate
Previous hands on expert level experience with one or more of the following Cloud and Web technologies as well as strong conceptual understanding of the remaining technologies:
Public Cloud: AWS, Azure, Google
Websphere, WebLogic, Jboss, Tomcat, PHP, IHS, IIS, Apache, .Net
Networking, Routing, Load Balancers, Security, Firewalls (Cisco, Juniper)
Database Administration: Oracle, MS SQL
OS Administration (Linux/Windows)
Virtualization Platform (VMware)
Strong oral and written communication skills
Architect level experience with AWS, Azure, or Google Cloud service offerings
Comprehensive and working knowledge of data center architecture and associated technologies: Network Circuits, Load Balancing, Security, Compute and OS, Web Applications, and Database (MS SQL, MYSQL, Oracle).
Strong with troubleshooting and data analysis
Previous technical project management experience
Proven ability to adapt to new technologies and learn quickly
Matrix management experience with operational engineering teams
5+ Years of experience in a customer facing role with demonstrated presentation skills
5+ Years of experience working directly with Enterprise customers
Customer focused, sense of accountability, ownership, and ambition
Desired Skills
Certifications for AWS (minimum of Solutions Architect – Associate) or Azure (MCSA Cloud Platform)
Previous leadership experience in the IT industry
Understanding of PMP principles and practices
ITIL Foundations certified
Education and Experience
Bachelor's degree or equivalent education with 8+ years of experience in Information Technology and Services.
What to Expect Next
Alternate Location: US-Missouri-Town And Country
Requisition #: 231391
EEO Statement
We are committed to providing equal employment opportunities to all persons regardless of race, color, ancestry, citizenship, national origin, religion, veteran status, disability, genetic characteristic or information, age, gender, sexual orientation, gender identity, marital status, family status, pregnancy, or other legally protected status (collectively, "protected statuses"). We do not tolerate unlawful discrimination in any employment decisions, including recruiting, hiring, compensation, promotion, benefits, discipline, termination, job assignments or training.
Disclaimer
The above job definition information has been designed to indicate the general nature and level of work performed by employees within this classification. It is not designed to contain or be interpreted as a comprehensive inventory of all duties, responsibilities, and qualifications required of employees assigned to this job. Job duties and responsibilities are subject to change based on changing business needs and conditions.