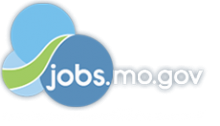 Job Information
Lumen

SR LEAD SOFTWARE DEVELOPER

in

TOWN AND COUNTRY

,

Missouri
About Lumen
Lumen is guided by our belief that humanity is at its best when technology advances the way we live and work. With 450,000 route fiber miles serving customers in more than 60 countries, we deliver the fastest, most secure global platform for applications and data to help businesses, government and communities deliver amazing experiences. Learn more about Lumen's network, edge cloud, security and communication and collaboration solutions and our purpose to further human progress through technology at news.lumen.com, LinkedIn: /lumentechnologies, Twitter: @lumentechco, Facebook: /lumentechnologies, Instagram: @lumentechnologies and YouTube: /lumentechnologies.
The Role
Partner in a team environment and be able to independently lead the design, development, coding, testing and debugging of new cloud-based software or significant enhancements to existing complex software in support of Lumen's Public Sector customers. Develop solutions across many disciplines and be responsible for explaining solutions and procedures. Lead others in the application of principles, theories and concepts and use methodologies, tools, documentation processes and test procedures to complete projects related to complex software. Should be willing and able to lead a development team and guiding them in the ways of modern Agile software development.
The Main Responsibilities
Works with Sr. Engineering Manager, Engineering Manager, Product Owner, and Product Analyst to design and build web based applications.

Tasks may include designing and coding programs and testing and documenting changes and enhancements

Provides leadership in the analysis of programming requests for the purpose of assisting integration with current applications or building new solutions

Tasks may include project implementation, researching and evaluating problems, and recommending and implementing decisions

Conducts training for the purpose of providing technical expertise to end users

Helping to coordinate across teams to ensure consistency
What We Look For in a Candidate
10+ years professional experience with a Bachelor's Degree or equivalent education and experience

8+ years professional experience with a Master's Degree or equivalent education and experience

Candidate must have knowledge of and participate in a fast-moving lean agile software development environment

10+ years experience developing Java applications

5+ years experience with Spring/Spring Boot Framework

5+ years experience developing RESTful web clients and services using Java & Spring/Spring Boot

4+ years developing modern single page applications (SPA) using Vue.js, React or Angular (Vue.js preferred)

4+ years writing automated tests using modern Javascript-based UI test frameworks such as: Mocha, Nightwatch.js, etc.

8+ years writing JUnit tests

5+ years developing for Oracle and NoSQL databases, writing SQL queries and using Hibernate, JPA and/or Spring Data

4+ years developing for microservice-based architectures and be comfortable operating in a public cloud environment

Experience or familiarity with container-based environments such as Docker & Kubernetes

2+ years experience with distributed source control systems such as GitHub, BitBucket

5+ years experience with build tools such as Maven & Gradle
What to Expect Next
Requisition #: 236611
When applying for a position, you may be subject to a background screen (criminal records check, motor vehicle report, and/or drug screen), depending on the requirements for the position. Job-related concerns noted in the background screen may disqualify you from the new position or your current role. Background results will be evaluated on a case-by-case basis.
EEO Statement
We are committed to providing equal employment opportunities to all persons regardless of race, color, ancestry, citizenship, national origin, religion, veteran status, disability, genetic characteristic or information, age, gender, sexual orientation, gender identity, marital status, family status, pregnancy, or other legally protected status (collectively, "protected statuses"). We do not tolerate unlawful discrimination in any employment decisions, including recruiting, hiring, compensation, promotion, benefits, discipline, termination, job assignments or training.
Disclaimer
The above job definition information has been designed to indicate the general nature and level of work performed by employees within this classification. It is not designed to contain or be interpreted as a comprehensive inventory of all duties, responsibilities, and qualifications required of employees assigned to this job. Job duties and responsibilities are subject to change based on changing business needs and conditions.