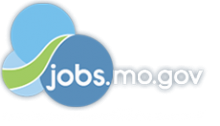 Job Information
Tanknology

Cathodic Protection Technician

in

Trenton

,

Missouri
Cathodic Protection Technician
Jobs

Login

Central Region Cathodic Protection

Trenton, MO, USA

Base + Commission

Full Time

Benefits include medical, dental, vision, paid vacation and holidays and more
Email Me Similar Jobs Email Me This Job
What is Cathodic Protection? Cathodic protection (CP) is a technique used to control the corrosion of a metal surface by making it the cathode of an electrochemical cell. Sound confusing? Don't worry, we will teach the right people. (But if you already know, even better!) And just who is the right person? Well, keep reading!
We are looking for people who are:
Good at using hand and power tools

Have a mechanical or electrical background and experience using construction equipment

Can lift up to 70lbs as well as stoop, bend, and kneel

Have a good driving record as well as can pass a D.O.T. physical as well a drug and alcohol screen

Can be consistent with applicable laws and follow strict safety and technical protocols

Able to work independently (after you are trained that is) and has basic knowledge of computers and data entry

Can be away for up to weeks at a time (on our dime and vehicle of course)
Still reading and saying to yourself "that sounds like me."? Well now that we know about you, let me tell you about the job. A CP tech will work hard, but the harder you work, the more you can get paid. Earn a base salary as well as monthly Revenue Based Compensation, even during training!
A CP Technician will conduct corrosion control surveys, trouble-shoot, diagnose, and gather design survey data and prepare that design. The CP Tech then installs, services, maintains and surveys cathodic protection systems on fueling systems. Cathodic Protection Systems protects underground steel tanks and piping from corroding. Some of the physical requirements include drilling 4"-6" holes around the UST's and piping and then installing anodes in the holes. Next is saw-cutting concrete and running wire in the saw cut slot and mounting a rectifier in back office of the customers area. Then wiring rectifier and wire from anodes. And last by not least, resurfacing parking lot and tank pad upon completion and surveying system to ensure it is working properly.
CP techs will achieve or maintain a NACE CP1 or Steel Tank Institute certification and then continue learning to improve technical competence through your experience. And then, once you are really good, you will share your knowledge by helping to train the new techs. And don't forget the customers, they are why we are here. CP techs must have the ability to support and communicate the technical needs of the customers.
Sure, your work experience in CP, underground tank storage, or petroleum is preferred, but like stated earlier, not required. We will teach the right person who has good math skills and a background in Mechanical or Electrical work.
Please head over to our website to learn more or to apply! www.tanknology.applicantpool.com
Tanknology