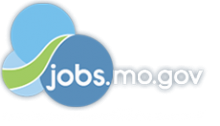 Job Information
Nestle

Processing Operator

in

Trenton

,

Missouri
Expectations for this position include but are not limited to:
Be a motivated team player
Be safety-conscious at all times
Good verbal and written communications skills
Willingness to cross-train on other roles throughout the plant
Good attendance record
Good performance record
Understand and comply with Employee Handbook rules and regulations
Ability to read and write
Responsibilities include but are not limited to:
Safety :
Demonstrated ability to Lock-out/Tag-out every piece of equipment utilized by operators in Flash18 department. (Machine specific LOTO).
Properly use PPE (including food safety items) at all times.
Follow best practices for compression/decompression.
Comply with all safety requirements including completing paperwork for compression/decompression.
Successfully complete a MINIMUM of one tank shift per week.
Maintain current lift license.
Quality :
Can identify Control Points and Critical Control Points in Flash 18.
Understand Allergen control plan and when/how to identify and handle allergens.
Follow guidelines for Thermal Processing, Metal Detection, Sanitation, and Foreign Material Prevention.
Demonstrate ability to locate and interpret product quality specifications for product being produced.
Demonstrate ability to recognize and take appropriate corrective action for "out of specification" issues.
Can perform assigned Quality checks.
Operations:
Includes the following roles : Tank Operator including changing systems, getting cans for seam check; Spice Panel; Cook Panel; Meat Panel; Dump Meat; Slurry; Can Loft; Control Room; Relief; Cheese Lift; Cheese Checker; Pepper Dumper; Tomato Paste Dumper; Cheese Opener; Can Opener; Homogenizer; Dump dry ingredients/Operate dry ingredient bins; Operate Bean Blancher; Operate potato room including inspection and eying; pull spice; set-up/teardown 16" grinder; bag spice.
Maintain 5S guidelines
Demonstrate ability to use Centerlines and centerline documentation.
Demonstrate ability to perform Clean, Inspect, Lubricate standards.
Demonstrate ability to find and fix defects and record on defect handling sheet.
Demonstrate ability to use LEDS to tag downtime.
Perform set-up/start-up and shutdown procedures including reconciling SAP material usage.
Demonstrate ability to use SAP to record material usage/movement.
Train other operators to perform Flash 18 duties.
Communicate with previous shift and next shift operators to ensure smooth continuation of operations (Hand-off).
Perform Master Sanitation tasks as assigned.
All other duties as specified by Management.
See Above Description.
The Nestlé Companies are an equal employment opportunity and affirmative action employer seeking diversity in qualified applicants for employment. All applicants will receive consideration for employment without regard to race, color, religion, sex, sexual orientation, gender identity, national origin, disability or veteran status.
EOE M/F/D/V Nestle is an Equal Opportunity Employer and is looking for diversity in candidates for employment. All candidates must apply online at Nestlejobs.com