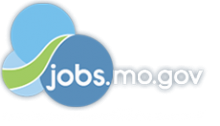 Job Information
Silgan

Maintenance Technician II

in

Union

,

Missouri
JOB DESCRIPTION *
The Maintenance Technician II is responsible for troubleshooting and repairs on manufacturing equipment, secondary equipment including vision systems, robotics, printers, PLC's, etc. Also able to perform setups, changeovers, adjustments, and preventative maintenance.
Pay range $20 - $30 an hour based on experience.
JOB REQUIREMENTS

Must be able to proficiently understand machines, conveyance equipment, robots, vision systems, and auxiliary equipment to diagnose malfunctions, and to affect repairs.

Troubleshoot and locate the source of the problem by observing the operation of the equipment.

Consult OEM manuals to identify proper equipment specific procedures, parts identification, pm schedules and frequency, troubleshooting, etc.

Perform adjustments and setups on a variety of equipment in support of production and in accordance with the company developed documents and all safety procedures.

Maintain a clean and safe work area and report/correct all unsafe working conditions.

Read, use, and interpret measuring devices, gauges, and inspection tools.

Perform all required necessary preventive maintenance and repairs on equipment.

Good mathematical and analytical skills.

Ability to read schematics.

Good communication (oral, written and listening) skills.

Adaptability, Building Strategic Working Relationships, Initiating Action, Managing Work (includes Time Management)

Safety Awareness, Technical/Professional Knowledge and Skills

Computer Knowledge

Associates Degree a plus

Physical Requirements:

Repetitive bending from the upright position to approximately a 35 degree angle.

Ability to maneuver in various positions including: kneeling, sitting, laying down.

Ability to manipulate heavy equipment when needed.
Requisition ID: 10982