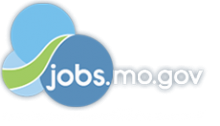 Job Information
Full Potential Solutions

Cloud Engineer

in

United States
Full Potential Solutions (FPS) is a performance-based analytically driven omnichannel solutions organization with operations in Kansas City, MO, Chennai, India and Manila, Philippines that puts culture and employees first. We are a rapidly growing global company, employing the best people, processes and proprietary technology to deliver groundbreaking solutions for our clients and fulfilling careers for our employees.
We invest in our people and put culture first because we believe that happy, fulfilled teams deliver breakthrough results. FPS offers a competitive suite of benefits for our employees, including a lucrative compensation program, medical, dental and vision benefits, and the opportunity for high potential career growth with a fast-growing company.
Our Core Values:
Integrity - Do what's right for everyone: clients, shareholders, partners & colleagues, TEAM is more important than self, and create an atmosphere of mutual respect
Excellence - Deliver exceptional client results, Reward and recognize performance, and Relentless pursuit of improvement
Accountability - Act like an owner, take pride in our work, Measure results (your own and our clients), Be passionate
Grace - Respect and appreciate differences, Care for one another, Humility, Make work personal
Our Mission: To create conditions within which people can thrive!
The Cloud Engineer should be able to design and implement Genesys Cloud (Formerly: Genesys PureConnect) environment configuration, implementation and deployment to production. He/She is expected to work with their internal telecom, infra groups to support Genesys Cloud implementation.
The Cloud Engineer is also responsible in establishing and maintenance of user accounts, profiles, file sharing, access privileges and security; performs daily back-ups, researches, monitors, troubleshoots and resolve telephony problems.
Ensure nececessary technical help and support for Genesys Cloud implementation.

Provide collaborative approach in the design, implementation, support and maintenance of Geneysis application (CloudConnect).

Design, configuration, maintenance, and support of IVRs and call flows both for new and existing users.

Provide consultation to different departments about current features of the VoIP system (Genesys).

Isolate, reproduce and resolve problems using available systems and tools, and investigate potential workarounds for verified defects.

To be the escalation support interface with customers and partners when necessary and to ensure that the company is always represented in the most positive manner.

To help set the correct problem resolution expectations and to provide timely progress reports to the appropriate levels of the support organization.

Analysis of call logs to discover any underlying issues or trends.

Adhere strictly to Service Level Agreement on ticket resolution.

Analyze business requirements from a Call-Center point of view.

Proactively monitors the system utilization to ensure that the voice infrastructure is working optimally and capture potential issues before business impact is realized.

Perform other related support duties, as required by the company.

2-3 years of progressive, hands on working knowledge and experience of Genesys application, SIP server, HA architecture, Voice routing, OCS and Genesys reporting.

2-3 years of Genesys Cloud (Formerly: Genesys PureConnect) management, deployment and implementation.

Strong IVR development skills

Working knowledge of Genesys Composer

Knowledge of Genesys/Asterisk call routing management

Strong troubleshooting skills & Strong attention to detail

Ability to work in a fast-paced, team-oriented environment.

A problem solver, analytical and with strong ability to adapt to change
TECHNICAL SKILLS
Genesys Cloud Implementation, Configuration and support. Genesys Cloud certifications would be good to have. AWS knowledge is also preferred.

Strong knowledge and application of Agile Methodologies
DESIRABLE REQUIREMENTS
Experience with the following products, technologies, and environments:, Asterisk, SQL, SIP, RTP

Working knowledge in Linux, Python, PHP and shell scripti
ID: 2020-1424
External Company URL: www.fpsinc.com