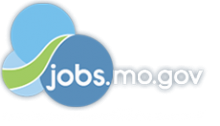 Job Information
The Coca-Cola Company

Quality Assurance Technician Manufacturing Plant

in

Warrenton

,

Missouri
Why Join Coca-Cola North America?
It's an exciting time to work in The Coca-Cola Company's flagship market. We're accelerating our momentum as the fastest-growing large consumer goods company in North America by putting people at the heart of our business and everything we do – whether we're innovating to give consumers the drinks and packaging sizes they want or building our eCommerce capabilities. People are our focus when we're collaborating with our diverse network of locally-connected bottling partners, and when we're returning every drop of water we use to communities and nature. And people – with the different backgrounds, skills and perspectives they bring to our workplace – are helping transform our business, one big idea at a time. We empower our employees to challenge the status quo, make bold recommendations, experiment and adapt, so we can grow together and make a great business even better.
Position Overview
The Quality Assurance Technician will perform laboratory tests (e.g., microbiological, calibration, chemical, sensory) in order to ensure raw materials, packaging and manufactured products meet the Company's quality standards and specifications.
Job Description
Perform laboratory tests (e.g., microbiological, calibration, chemical, sensory) in order to determine that raw materials, packaging and manufactured products meet the Company's quality standards and specifications.

Prepare samples and sampling plan for ingredients, intermediate or finished products, or other materials in order to perform analyses (e.g., chemical, physical, sensory, microbiological).

Process incoming or outgoing samples (e.g., receiving, logging, labeling, shipping) using tools to ensure that samples are traceable and properly distributed for analysis.

Perform chemical analyses using instrumental methods in order to determine the composition of samples.

Evaluate ingredients, products or packaging materials via visual inspection or by measuring weight, density, stress, dimensions, torque, strength, etc. in order to determine physical properties of samples and compliance with standards.

Prepare beverages and conduct analytical tests and taste or odor tests according to sensory guidelines.

Receive and document inbound materials and finished products for production and/or inventory accuracy using designated receiving procedures.

Perform statistical process control on required plant equipment and processes in order to monitor quality of finished products, packages and ingredients.

Clean and sanitize tanks using technology (e.g., computer-guided processes) and physical ability (e.g., washing the tanks) in order to maintain sanitary production equipment in manufacturing plant.

Comply with Good Manufacturing Practices, Safety Policies and Procedures.

Forklift operations/inspections.

Training of new associates and ability to cross train in different responsibilities.
Other Requirements
Move and lift material weighing 55 pounds to distances of 10 feet or more, floor to waist.

Ability to push and pull force of 80lbs.

Ability to work extended hours, weekends and holidays.

Ability to squat and bend over at the waist.

Ability to stand and walk for extended periods of time in temperature extremes on a daily basis up to 12 hours.

Any other duties as assigned to ensure the effectiveness, efficiency, and quality of products, processes and work environment.
Job Location and Work Conditions
Work is performed in all areas of a production facility. Work is of non-repetitive nature and requires exposures to temperature extremes, moderate noise levels, moving equipment, wetness, chemicals, ingredients, fumes, dust, and vibrations.

Work is performed on flexible shifts. Manufacturing facility subject to extreme heat and cold. Multi-shift operation.
Our Purpose and Growth Culture:
We are taking deliberate action to nurture an inclusive culture that is grounded in our company purpose, to refresh the world and make a difference. We act with a growth mindset, take an expansive approach to what's possible and believe in continuous learning to improve our business and ourselves. We focus on four key behaviors – curious, empowered, inclusive and agile – and value how we work as much as what we achieve. We believe that our culture is one of the reasons our company continues to thrive after 130+ years. Visit Our Purpose and Vision to learn more about these behaviors and how you can bring them to life in your next role at Coca-Cola.
We are an Equal Opportunity Employer and do not discriminate against any employee or applicant for employment because of race, color, sex, age, national origin, religion, sexual orientation, gender identity and/or expression, status as a veteran, and basis of disability or any other federal, state or local protected class. When we collect your personal information as part of a job application or offer of employment, we do so in accordance with industry standards and best practices and in compliance with applicable privacy laws.