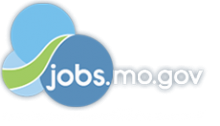 Job Information
General Motors

Launch Electrical Process and In-Process Tester

in

Wentzville

,

Missouri
About GM
There's never been a more exciting time to work for General Motors.
To achieve our vision of a world with Zero Crashes, Zero Emissions and Zero Congestion, we need people to join us who are passionate about creating safer, better and more sustainable ways for people to get around. This bold vision won't happen overnight, but just as we transformed how the world moved in the last century, we are committed to transforming how we move today and in the future.
Why Work for Us
Our culture is focused on building inclusive teams, where differences and unique perspectives are embraced so you can contribute to your fullest potential as you pursue your career. Our locations feature a variety of work environments, including open work spaces and virtual connection platforms to inspire productivity and flexible collaboration. And we are proud to support our employees volunteer interests, and make it a priority to join together in efforts that give back to our communities.
Job Description
Responsible for the effective use of personnel, material, and equipment. Participates in the training, developing and evaluating of hourly team members. Participates in the development of highly effective teams. Leads Global Manufacturing Systems(GMS) processes and serves as resource supporting launch and pilot activities in assigned areas. Meets or exceeds production cost schedule and maintains quality requirements. Maintains awareness of quality standards, and communicates department quality goals, and leverages resources to solve quality issues. Builds and maintains good working relationships with employees, union and management. Understands and consistently administer the National and Local Agreements between General Motors and the United Auto Workers Union. Implements and follows systems that prevent reoccurrence of known issues. Promote safe work practices and achieve objectives for ergonomics, health and safety and housekeeping. Motivates, trains and develops employees to effectively perform their jobs utilizing standardized methods. Ensure team members receive adequate JIT (job instruction training). Achieve production schedules and product requirements by applying lean manufacturing/synchronous principles with emphasis on variation reduction, control costs, and achieve productivity improvements. Coach, teach, counsel and mentor Group Leaders in these responsibilities.
Additional Job Description
Roles
The Launch Electrical Process and In-Process Tester role is the key person at Launch to ensure all manufacturing requirements and best practices are implemented. This person will also ensure the in-process testers are successfully executed. Will follow all standards in the Electrical Bill of Operations.
Timing
Launch (New, major, Global B)
12 to 18 months prior to IVER for training
Released at launch team release or when targets are meet
Responsibilities
Complete required training at various sites around GM and suppliers, travel required

Ensuring compliance to the Electrical Bill of Operations standards

Support launch activities for a major program and travel as required

Participate in applicable Vehicle Systems ME led Architecture working calls for understanding new product and making plant specific assessments on issues

Follow all builds and help develop and teach best handling and routing practices

Work with supplier and ME to develop in process testers

Help develop timing deliverables for tester supplier

Complete tester validation at your site including VAA sites ensure all possible connections can be detected

Support getting parts for tester validation

Participate in virtual builds/reviews for applicable Program Virtual Assessment gates

In-process Testers feedback loop/NTF resolution/VAA process issues feedback

VAA training on electrical follow the electrical BoO at the VAA's.

Run dedicated Electrical 5F process for tester stations

GM process setup and issue resolution

GM BoO 310 Electrical Training Lead

Electrical Manufacturing Requirement Review/Verification

Electrical Best Practice Review/Implementation

MPD Process Review/Verification

Support the Electrical IRT

Ensure the JES and GSIP have matching terminology for repair and production operators by supplying standard language for core team use based on IVEDs.

Document lessons learned for process and product improvements.

Create actionable items from electrical failures to enable issue documentation and follow up.

Utilizes the plant quality reporting systems (i.e. GSIP/MERS/PRTS/SPPS) to identify and eliminate process / product variation.

Utilizes the applicable plant testing systems (ie NGFTT, AVT, DVT) to improve and correlate plant electrical performance to plant warranty data and make process improvements

Reports pass rate performance for all applicable in process testing systems (ie Body tester/IP tester) and leads corrective action plans

Support GCA

Conduct training of vehicle electrical systems for Team Leaders so they can support their Team Members using the Electrical Training Boards, PADs, JES, TIS, etc.

Learn new technologies associated with Global B Electrical Architecture and effectively transfer key learnings to appropriate plant team members

Coordinate the collection of key learnings from plants launching Global B prior to your site - - Make sure they are implemented at your site

Thorough working knowledge of GMS as well supporting BIQ4 Deliverables.

Will report to the Lead Launch Electrical Coordinator
Deliverables
Drive corrective actions for electrical process issues and in-process tester issues

Track all issues to closer prior to SORP

Make sure all elements of the Electrical Bill of Operations for processes are implemented
Required Skills:
Minimum 3 years previous experience with automotive electrical sub-systems

Strong interpersonal and team building skills

Strong written and oral communication skills

Self-motivated

Strong analytical ability

Able to make decisions quickly with a high level of confidence

Must be able to continually innovate
Benefits Overview
The goal of the General Motors total rewards program is to support the health and well-being of you and your family. Our comprehensive compensation plan incudes, the following benefits, in addition to many others:
• Paid time off including vacation days, holidays, and parental leave for mothers, fathers and adoptive parents;
• Healthcare (including a triple tax advantaged health savings account and wellness incentive), dental, vision and life insurance plans to cover you and your family;
• Company and matching contributions to 401K savings plan to help you save for retirement;
• Global recognition program for peers and leaders to recognize and be recognized for results and behaviors that reflect our company values;
• Tuition assistance and student loan refinancing;
• Discount on GM vehicles for you, your family and friends.
Diversity Information
General Motors is committed to being a workplace that is not only free of discrimination, but one that genuinely fosters inclusion and belonging. We strongly believe that workforce diversity creates an environment in which our employees can thrive and develop better products for our customers. We understand and embrace the variety through which people gain experiences whether through professional, personal, educational, or volunteer opportunities. GM is proud to be an equal opportunity employer.
We encourage interested candidates to review the key responsibilities and qualifications and apply for any positions that match your skills and capabilities.
The policy of General Motors is to extend opportunities to qualified applicants and employees on an equal basis regardless of an individual's age, race, color, sex, religion, national origin, disability, sexual orientation, gender identity/expression or veteran status. Additionally, General Motors is committed to being an Equal Employment Opportunity Employer and offers opportunities to all job seekers including individuals with disabilities. If you need a reasonable accommodation to assist with your job search or application for employment, email us at Careers.Accommodations@GM.com .In your email, please include a description of the specific accommodation you are requesting as well as the job title and requisition number of the position for which you are applying.