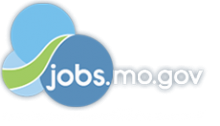 Job Information
Vail Resorts

Terrain Park Lead - Full & Part Time - Winter Seasonal

in

Weston

,

Missouri
Reach Your Peak at Vail Resorts. As a community of adventurers and discoverers, Vail Resorts delivers an experience of a lifetime to our guests and our employees. Our team is made whole by the brave, passionate individuals who ambitiously push boundaries and challenge the status quo. Whether you're looking for seasonal work or the career of a lifetime, join us today to reach your peak.
Snow Creekis now part of the Vail Resorts family and we've started hiring for our Winter 20-21 season! AllSnow Creekemployees receive a FREE ski pass that gives you access to skiing and riding at all Vail Resorts-owned mountains. Along with the free ski pass, employees also get discounts on food, lodging, and retail products, along with other pro-deal discounts on brand names. Join the team this season for an Experience of a Lifetime!
Work with Terrain Park Manager to receive directives on daily operational goals and tasks to be carried out. Implement the daily goals and tasks with Terrain Park Attendant Crew, and oversee the completion of aforementioned items as the supervisor.
As the Terrain Park Lead, this individual must also perform the daily duties alongside crew members in order to lead by example. It is a labor intensive position responsible for construction, installation,maintenance, and repair of all features. TheLeadmust act as an ambassadorfor terrain park etiquette, safety awareness and guest relations. Daily responsibilities include opening and closing the terrain park, computer logging, ensuring all signage is visible, testing features and assessing risk and liability. The Lead Terrain Park Attendant will provide exceptional guest service and work outdoors in all weather conditions for the entire day.
Responsibilities Include (but are not limited to):
Frequentrakingand shoveling of all snow and jib features.

Assist in construction and installation of various types of park features.

Daily inspection and maintenance of all park features.

Communication, via radio, with Ski Patrol to report injuries.

Complete projects as assigned by Park Manager or Foreman.

Contribute feedback on park layout and feature design.

Set a positive example and motivate crew by displaying strong work ethic.

Educating guests on Terrain Park safety and etiquette.

Building and repairing rails, boxes, jibs, etc.

Communicate with park operators regarding maintenance needs.

Daily Park Log entry and updates.

Event venue construction. Includes building scaffolding, installing fence, tents, banners, etc.

Maintaining various Snowsports School on-mountain attractions.

Fence/barrier maintenance; trash and snow removal.

Install and maintain park closures and signage.

Facility cleaning duties at least one time per week.

Other duties as assigned.
Qualifications:
Ability to lift up to, and sometimes more than, 50lbs- required.

Ability to stand outside in all weather conditions, for 8+ hours per day- required.

Ability to ski/ride outside in all weather conditions, for 8+ hours per day- required.

Ability to be ready, fit for work, as early as 6:30am each day- required.

Ability todirect and hold crew members accountable.

Valid US Driver's License- required.

Ability to work with power tools (cordless drills, grinders, chainsaw, etc.)- required.

Basic computer navigation skills and ability to use Windows-based programs- required.

Must be a level8 skier/rider and be able to pass a ski test- required.

Must have minimum two seasons work experience as aTerrain Park Attendant -required.
Having opened for business less than 30 years ago, Snow Creek has already converted thousands of first-timers into lifelong skiers and riders. Join our team and continue creating epic experiences for guests at Kansas City's premier winter destination. www.vailresortscareers.com at http://www.vailresortscareers.com/
Vail Resorts is an equal opportunity employer. Qualified applicants will receive consideration for employment without regard to race, color, religion, sex, national origin, sexual orientation, gender identity, disability, protected veteran status or any other status protected by applicable law.
Requisition ID 227367