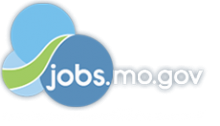 Job Information
Air National Guard Units

ADMINISTRATIVE SUPPORT TECHNICIAN (TITLE 32)

in

Whiteman AFB

,

Missouri
Summary
THIS IS A NATIONAL GUARD TITLE 32 EXCEPTED SERVICE POSITION. This National Guard position is for a GS-0303-06 ADMINISTRATIVE SUPPORT TECHNICIAN (TITLE 32), Position Description Number D1436000 in FAC 531100 and is part of the MO 131st Bomb Wing. APPOINTMENT FACTORS: This is an Permanent Excepted Service position. This is a bargaining position.
Responsibilities
Serves as the focal point, local authority and expert source for information for all administrative functions of the unit.
Prepares correspondence and messages; records documentation management; printing and duplication; publication and forms management reference library.
Completes special orders; receipt, storage and control of classified documents; on-the-job training programs for both technicians and unit military personnel and Personnel Concepts III (PCIII) program.
Exercises judgement in selecting or adapting guidelines to difficult situations where existing guidelines do not apply directly to the problem at hand.
As Work Group Administrator, provides technical support and troubleshooting for daily network operations including identifying issues and resolving problems, and documenting the problem history and solution.
Installs and configures application software to run on stand-alone computers or networked systems for networked "commercial off the shelf" software, government owned systems, and client server networked operation systems.
Maintains automated configuration control files and registers software to the installation.
Performs maintenance, troubleshooting, installation, operation, and testing of microcomputer based systems.
Performs other duties as assigned.
Requirements
Conditions of Employment
Qualifications
MILITARY REQUIREMENTS: Compatible military grade and assignment required prior to the effective date of placement. This is an Excepted Service position that requires membership in a compatible military assignment in the employing state's National Guard. Applicants who are not currently a member of the National Guard must be eligible for immediate membership. If you are not sure you are eligible for military membership, please contact a National Guard recruiter at 1-800-864-6264 prior to applying for this position. Selected candidate will be required to be in a compatible military assignment prior to effective date of placement. Selected candidate must be AFSC qualified within 12 months from date of appointment. Maximum Military Grade - TSgt (E-6) Minimum Military Grade - SrA (E-4) Enlisted - AFSC 3D1X1, 3F5X1 or 3F0X1 Supervisor must verify that selected individual occupies a compatible military position. Technicians will not be militarily senior to their full-time supervisor or wage leader (grade inversion). GENERAL EXPERIENCE: Must possess administrative or clerical experience, education or training which demonstrates your ability to perform the duties of the position; and use computer and automation systems. GS-06 SPECIALIZED EXPERIENCE: Must possess 9 months of specialized experience performing administrative work; gathering information, compiling data and preparing reports; applying and using regulations and procedures; applying both oral and written communicative skills; and experience providing technical support and troubleshooting of daily network operations. Must be able to type at a minimum rate of 40 words per minute. Must currently possess or have held AFSC 3F5X1.
Education
This job does not have a qualification requirement that allows substitution of education for specialized experience.
Additional Information
If you are a male applicant who was born after 12/31/1959 and are required to register under the Military Selective Service Act, the Defense Authorization Act of 1986 requires that you be registered or you are not eligible for appointment in this agency (https://www.sss.gov/RegVer/wfRegistration.aspx). If you are unable to apply online or need to fax a document you do not have in electronic form, view the following link for information regarding an Alternate Application.