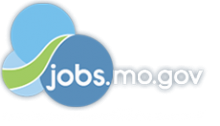 Job Information
Air National Guard Units

SUPPORT SERVICES SPECIALIST (TITLE 32)

in

Whiteman AFB

,

Missouri
Summary
THIS IS A NATIONAL GUARD TITLE 32 EXCEPTED SERVICE POSITION. This National Guard position is for a GS-0342-09 SUPPORT SERVICES SPECIALIST (TITLE 32), Position Description Number D1933000 in FAC 531100 and is part of the MO 131st Bomb Wing. APPOINTMENT FACTORS: This position is a Temporary vacancy NTE One Year in the Excepted Service. This is a bargaining position. SEE NOTES UNDER CONDITIONS OF EMPLOYMENT BELOW.
Responsibilities
Serves as the Group Orderly Room Manager, functioning as senior advisor to the Group Executive Officer for all orderly room and information management unit support functions.
Initiates workday reports and manages order publication procedures. This includes preparing, tracking, publishing, distributing civilian and military travel , annual training, special training orders, and orders to include special authorizations.
Directs and provides administrative training in Air National Guard automated order systems for all Unit Orders Clerks. Reconciles orders publication with the workday accounting program. Maintains orders files for all unit personnel.
Advises the Unit Resource Advisor on the status of workday account balances. Provides technical guidance to all personnel on matters pertaining to the various administrative requirements associated with orders production.
Manages training plans for IM personnel assigned throughout the organization. Develops and implements training for IM systems and such unit IRM and core software as E-Mail, word processing, spreadsheet, database, graphics, and internet/intranet.
Develops and implements Client Services Administrator (CSA) training for the assigned IM specialists. Creates master task listings and war skills training for information management.
Serves as unit web master. Utilizing counsel from the Public Affairs, Legal Office, and Communications-Computer offices, implements plans and establishes local policy on the group external and internal World Wide Web Telecommunications Home Pages.
Provides appropriate coordination with other offices, incumbent manages the Unit World Wide Web Home Pages to ensure compliance with established
format, Privacy Act, and Freedom of Information Act.
Manages transfer of information internal and external to the base/group to include manual and electronic telecommunications. Implements policy and monitors usage of mail systems at servicing units.
Provides training and validating users for official mail to include the Base Information Transfer System (BITS), US Mail, Defense Messaging System
(DMS), and E-Mail.
Plans, organizes, and implements electronic media systems and computer systems throughout the unit. This includes electronic records management, publications distribution on the (LAN), maintenance of the base and functional libraries.
Formulates, develops, and directs the implementation of IM policies and procedures. Initiates action, directs or personally formulates new administrative policies and procedures, and recommends changes to improve administrative services.
Implements the accuracy and content of the individual personnel records system for all assigned Air Operations Group personnel. Utilizes the personnel records systems to track and generate personnel status reports, strength data, and (WBFMP) reports.
Performs other duties as assigned.
Requirements
Conditions of Employment
Qualifications
MILITARY REQUIREMENTS: ENLISTED
Since the position is temporary in nature, the compatibility requirements will be waived for a period of time not to exceed one year. Selecting official must verify that selected individual is currently assigned to a military unit in the Missouri National Guard and that the selection does not create grade inversion. Maximum Military Grade: TSgt (E-6) Minimum Military Grade: SrA (E-4) Technicians will not be militarily senior to their full-time supervisor (grade inversion). GENERAL EXPERIENCE: Must possess a validated understanding of the basic principles and concepts of the occupational series and grade that demonstrates skill in collecting and analyzing data effectively, efficiently, and accurately; ability to clearly enunciate English without impediment of speech that would interfere or prohibit efficient communication; ability to write English in reports and presentation formats; ability to communicate clearly and effectively; skill in presenting formal training presentations and briefings; ability to assess body language and perceive emotional and/or distress levels; and skill in applying procedures and directives by reading and interpreting program material. GS-09 SPECIALIZED EXPERIENCE: Must possess 24 months of specialized experience that demonstrates a thorough knowledge of and skill in applying fundamental military human resource management principles and practices; and providing technical expertise and guidance as well as management advisory services to resolve factual and procedural issues within a particular area of assignment using analytical and evaluative methods and techniques. The specialized experience must demonstrate knowledge of the organizational structure and requirements to provide advice to commanders, unit administrators, and military members; and ability to communicate effectively both orally and in writing, with individuals, supervisors and management.
Education
This job does not have an education qualification requirement.
Additional Information
If you are a male applicant who was born after 12/31/1959 and are required to register under the Military Selective Service Act, the Defense Authorization Act of 1986 requires that you be registered or you are not eligible for appointment in this agency (https://www.sss.gov/RegVer/wfRegistration.aspx). If you are unable to apply online or need to fax a document you do not have in electronic form, view the following link for information regarding an Alternate Application.